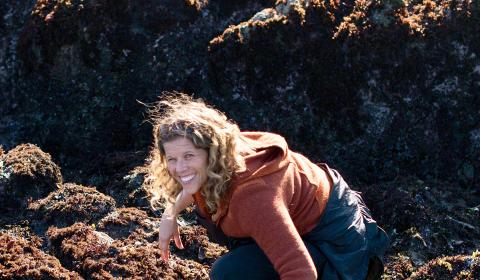 We are delighted to announce that Dr. Ellie Fairbairn has accepted the position of Academic Administrator at the Bodega Marine Laboratory (BML). In this role, Dr. Fairbairn will oversee select undergraduate and graduate programs, as well as our public outreach and engagement efforts at BML. The education and outreach programs of Bodega Marine Laboratory, Bodega Marine Reserve, and the Coastal and Marine Sciences Institute all synergistically represent the many facets of marine science education at UC Davis.
Category:
Education
---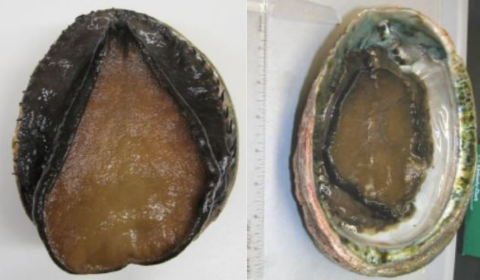 Marine ecosystems are vulnerable to climate driven events such as marine heatwaves yet we have a poor understanding of whether they will collapse or recover. Kelp forests are known to be susceptible, and there has been a rise in sea urchin barrens around the world. When temperatures increase so do physiological demands while food resources decline, tightening metabolic constraints. In this case study, we examine red abalone (Haliotis rufescens) looking at sublethal impacts and their prospects for recovery within kelp forests that have shifted to sea urchin barrens.
Category:
Climate Change
---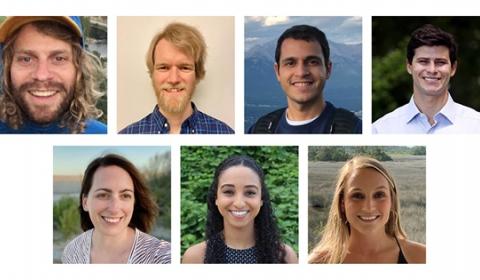 Sea Grant and NOAA Fisheries recently announced the 2021 National Marine Fisheries Service (NMFS)-Sea Grant Joint Fellowship recipients. Five population and ecosystem dynamics fellowships and two marine resource economics fellowships were awarded through this national program.
The fellowships offered within this program are aimed at training the next generation of specialized experts in fisheries management. The program addresses the critical need for future fisheries scientists with expertise in stock assessment and related fields.
Learn more about the two awardees from UC Davis below, and read more about the program on the Sea Grant website.
Category:
Sustainable Seafood
---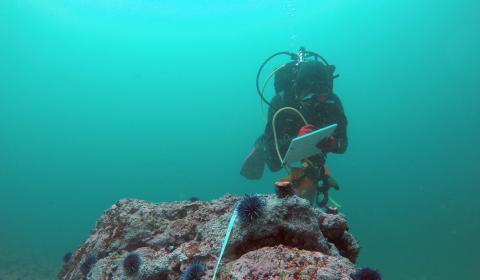 Researchers at UC Davis' Coastal and Marine Sciences Institute (CMSI), in collaboration with UC Santa Cruz and Humboldt State University, recently received a joint $1.6 million grant from the National Science Foundation to understand how ecological restoration might incorporate future climate change impacts. The grant is focused on restoration of kelp forests in northern and central California, where the combination of extreme temperatures and a disease outbreak in 2013-2016 led to declines in kelp exceeding 90% in some places.  Kelp form underwater forests that support an array of species, fisheries, and associated livelihoods in California coastal communities, which likewise have experienced significant impacts, including a federal fishery disaster declaration in 2019.  
Category:
Conservation
---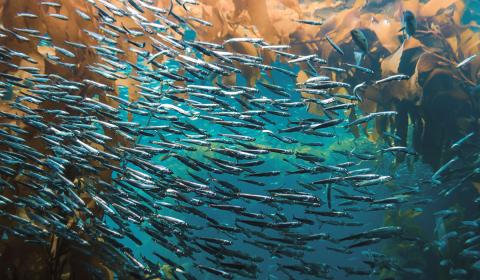 Taking a holistic, ecosystem-based approach to managing small prey species known as forage fish could yield several economic and ecological benefits, a new study has found. The research, which focused on forage fisheries off the coast of California, modeled a management strategy for two forage fish species—anchovy and sardine—while also considering populations of halibut and brown pelicans, both of which feed upon forage fish.

Read the article on pewtrusts.org
Category:
Sustainable Seafood
---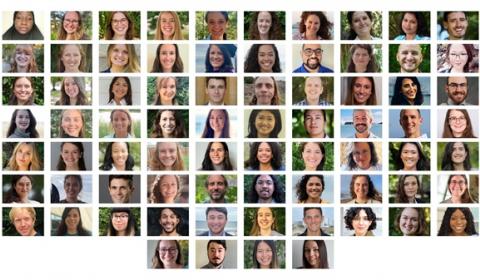 NOAA SeaGrant announced 74 finalists for the 2022 John A. Knauss Marine Policy Fellowship Program, including Carina Fish, a Ph.D. Candidate in the UC Davis Department of Earth and Planetary Sciences. Congratulations to Carina and to all the finalists, who will spend the next year learning and shaping marine and coastal policy development.
Category:
Education
---