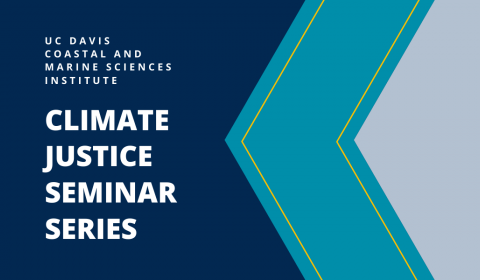 The first seminar in CMSI's new Climate Justice Seminar Series will be on November 30th at 1 pm and will feature speaker Dr. Ayana Elizabeth Johnson in a moderated discussion with Ph.D. Candidate Carina Fish.
Category:
Education
---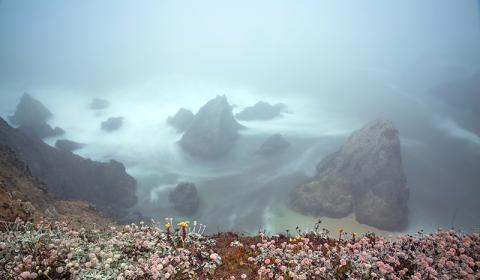 Oceans have always done us a favor, absorbing carbon dioxide in the atmosphere. But now rising greenhouse gases are warming the ocean and changing its chemistry. All of this is putting marine species and ecosystems at risk, threatening food security and the livelihoods of people along its shores. In this episode of Unfold, we'll take a deep dive into the ocean to examine the effects of climate change.
In this episode:
Priya Shukla, Ph.D. student at Bodega Marine Laboratory, Department of Environmental Science and Policy
Tessa Hill, professor and oceanographer, Bodega Marine Laboratory.
Listen Here
Category:
Climate Change
---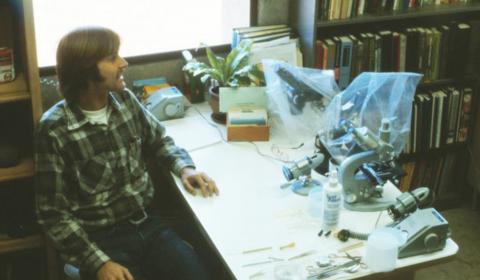 Please join us in wishing Dr. Donald L. Mykles a very happy 70th birthday on October 23rd! Dr. Don Mykles visiting Salmon Creek during Spring of 2020.

Don is a familiar face around the Bodega Marine Lab, having completed his Ph.D. here in the 1970s when the lab was a UC Berkeley field site (check out the awesome throwback photo above of Don at the lab then, plus a photo taken during a visit to Salmon Creek last spring). Don and his wife, Vicki, still visit Bodega Marine Lab several times each year, where Don works on local crabs for his NSF grant projects.
Category:
Education
---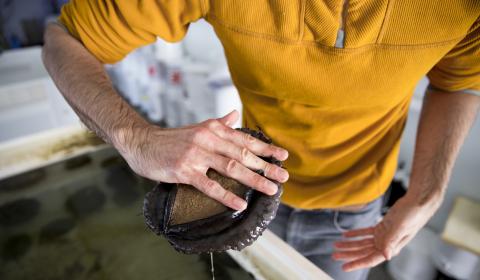 Red abalone mothers from California's North Coast give their offspring an energy boost when they're born that helps them better withstand ocean acidification compared to their captive, farmed counterparts, according to a study from the Bodega Marine Laboratory at the University of California, Davis.
The study, published today in the journal Proceedings of the National Academy of Sciences, compared the effects of ocean acidification on wild and farmed red abalone to identify traits that commercial growers and conservation managers could use to help sustainably produce California's declining abalone species into the future. Such information could help these groups address accelerating negative climate change impacts facing the abalone aquaculture sector.
Read the full article here
Category:
Climate Change
---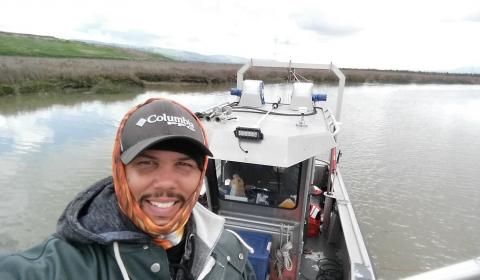 9/1/2020
Please join us in congratulating Dr. Levi S. Lewis, a Coastal and Marine Sciences Institute affiliate who was recently awarded the UC Davis Award for Excellence in Postdoctoral Research. This award was created by the UC Davis Postdoctoral Scholars Association to recognize the vital role that postdoctoral scholars play in maintaining the reputation of excellent research at the University of California, Davis.
Category:
Education
---
Through Smoke, Fire, and Evacuation

This study, titled Extensive morphological variability in asexually produced planktic foraminifera, was conducted by an all-female team of researchers: led by Kate Davis (a UC Davis Ph.D. Graduate who is now a postdoc at Yale) and Cait Livsey (UC Davis Earth & Planetary Sciences), and assisted by Hannah Palmer (UC Davis Earth & Planetary Sciences, and Bodega Marine Laboratory) and was conducted at the Bodega Marine Laboratory.
Category:
Marine Ecology
---