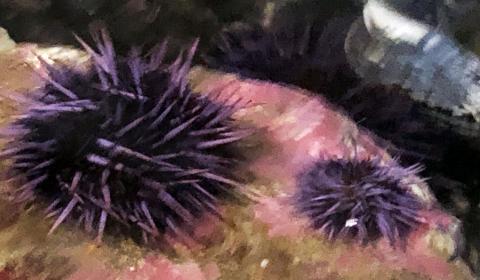 Considered a delicacy around the globe, sea urchins please the palates of the wealthy, showing up on sushi bars and swirled into pasta at fine restaurants. However, these spiny creatures in recent years have plowed through forests of bull kelp along coasts around the world.
Sea urchins pose a problem to kelp forests, which are an integral part of shoreline ecosystems because they provide food and shelter for fish, shellfish and sea otters. Bull kelp forests in Northern California decreased by more than 90% in 2014 because of warming waters, and they've been struggling to recover since then.
Category:
Sustainable Seafood
---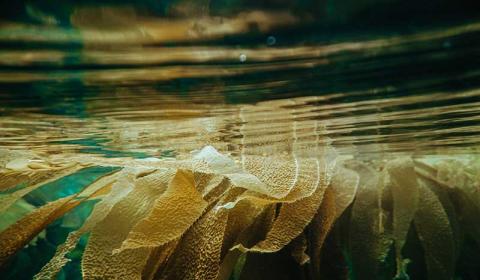 The "sequoias of the sea" suck up carbon and shelter special species. They've been hit hard, but scientists, surfers, and more are banding together to save them.
Category:
Marine Ecology
---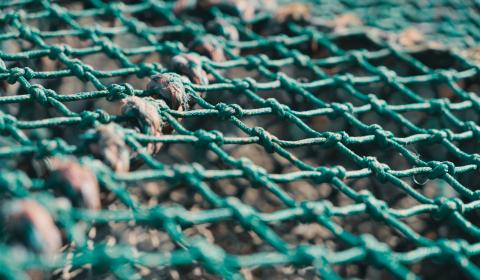 Earth Day 2020

 

Earth Day began in 1970 as a movement for transformative environmental change, and Earth Day's mission and momentum has only grown since. This year, the chosen theme is climate change - a subject that influences and impacts the Marine and Coastal Sciences greatly. As part of our continued efforts to advance our understanding of coastal and ocean systems and improve the sustainability of those systems and the communities that rely on them, we did a virtual interview with one of our Assistant Professors, Kiva Oken, who is giving us a focus on fisheries, plus some information about how they're being affected by climate change and COVID-19.
Category:
Climate Change
---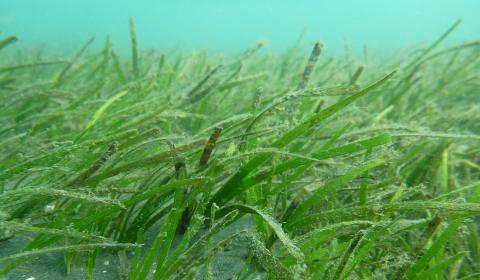 By Aurora M. Ricart, Ph.D.
Seagrass meadows are considered important natural carbon sinks due to their capacity to store organic carbon (Corg) in sediments. However, the spatial heterogeneity of carbon storage in seagrass sediments needs to be better understood to improve the accuracy of Blue Carbon assessments, particularly when strong gradients are present. We performed an intensive coring study within a sub-tropical estuary to assess the spatial variability in sedimentary Corg associated with seagrasses, and to identify the key factors promoting this variability.
Category:
Marine Ecology
---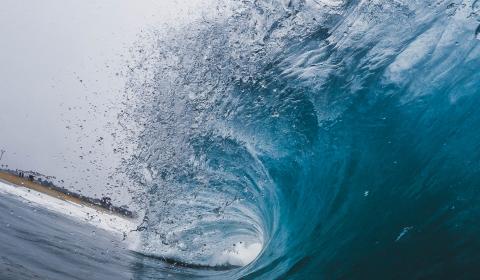 The blob went unnoticed at first. In the summer of 2013, a high-pressure ridge settled over a Texas-size area in the northern Pacific, pushing the sky down over the ocean like an invisible lid. The winds died down, and the water became weirdly calm. Without waves and wind to break up the surface and dissipate heat, warmth from the sun accumulated in the water, eventually raising the temperature by 5 degrees Fahrenheit — a huge spike for the ocean.
Category:
Climate Change
---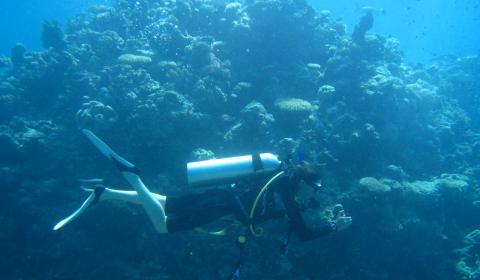 International Women's Day 2020

We would run out of space long before we could ever fully chronicle the extraordinary achievements and contributions of women in the fields of science and education, to UC Davis, and to the Coastal and Marine Sciences Institute. But we're still going to try. In honor of International Women's Day, we'd like to introduce a sampling of the many amazing female faculty, students, and staff who are making a difference, each in her own unique, wonderful, and fearless way.
Category:
Education
---