Sustainable Seafood Blog Posts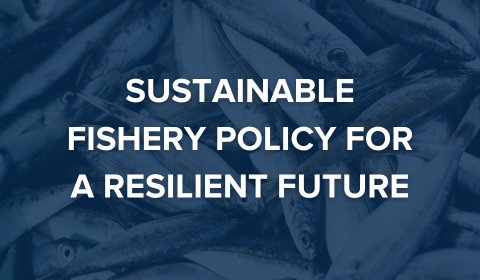 Healthy ocean environments provide vital life support for roughly 3 billion people living in coastal communities worldwide. These vibrant ecosystems deliver numerous benefits to coastal communities that often rely on ocean industries such as commercial fishing for sustenance and income. The resilience of coastal communities and the fishing industry is an issue garnering global attention as fish stocks are pushed to the brink of collapse by combined pressures of overfishing, habitat destruction, pollution, and climate change.
Category:
Sustainable Seafood
---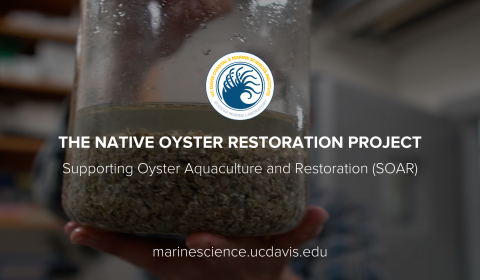 The UC Davis Bodega Marine Laboratory's Aquatic Resources Group offers a glimpse into the world of oyster aquaculture. See the hatchery, where tiny Olympia oysters (Ostrea lurida) - the only oyster species native to the west coast of the US - are prepared for outplanting into the ocean.
This video was filmed and produced by Sam Briggs and features Joe Newman. Want to see more of Sam's work? Check out his science-meets-art photography on Instagram.
Category:
Aquaculture
---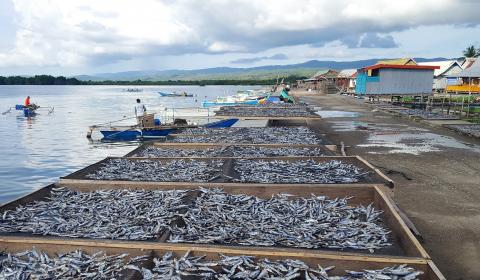 Written by: Jessica Ramos
Marine conservation and poverty alleviation in rural coastal economies might be better achieved through stimulus programs that target alternative sectors other than fishing, according to a recent study led by Amanda Lindsay (Economics Accounting & Management, Luther College) with co-authors including Jim Sanchirico and J. Edward Taylor from the University of California, Davis.
Category:
Sustainable Seafood
---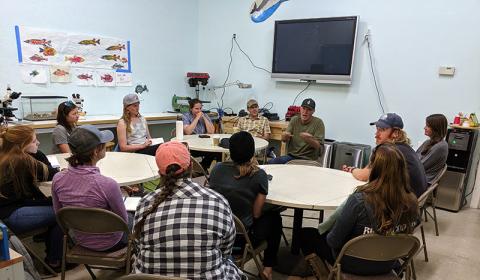 In June, students in the Sustainable Oceans NRT Program journeyed across California's North Coast, meeting with residents, scientists, and managers to learn about the issues facing coastal communities. Here, Ellie Oldach recounts an experience visiting a marine science center and speaking to Pat, a local fisherman in Fort Bragg, CA. This article is printed with Pat's permission.
The first thing we notice on entering the Noyo Center, Fort Bragg's marine science and community hub, is a geodesic dome installed in the back of the room.
Category:
Sustainable Seafood
---