At the Coastal and Marine Sciences Institute (CMSI), our goal is to 1) Transform Scientific Understanding of Coastal and Marine Systems; 2) Educate and Inspire Future Leaders; and 3) Engage Stakeholders, Colleagues, and Policymakers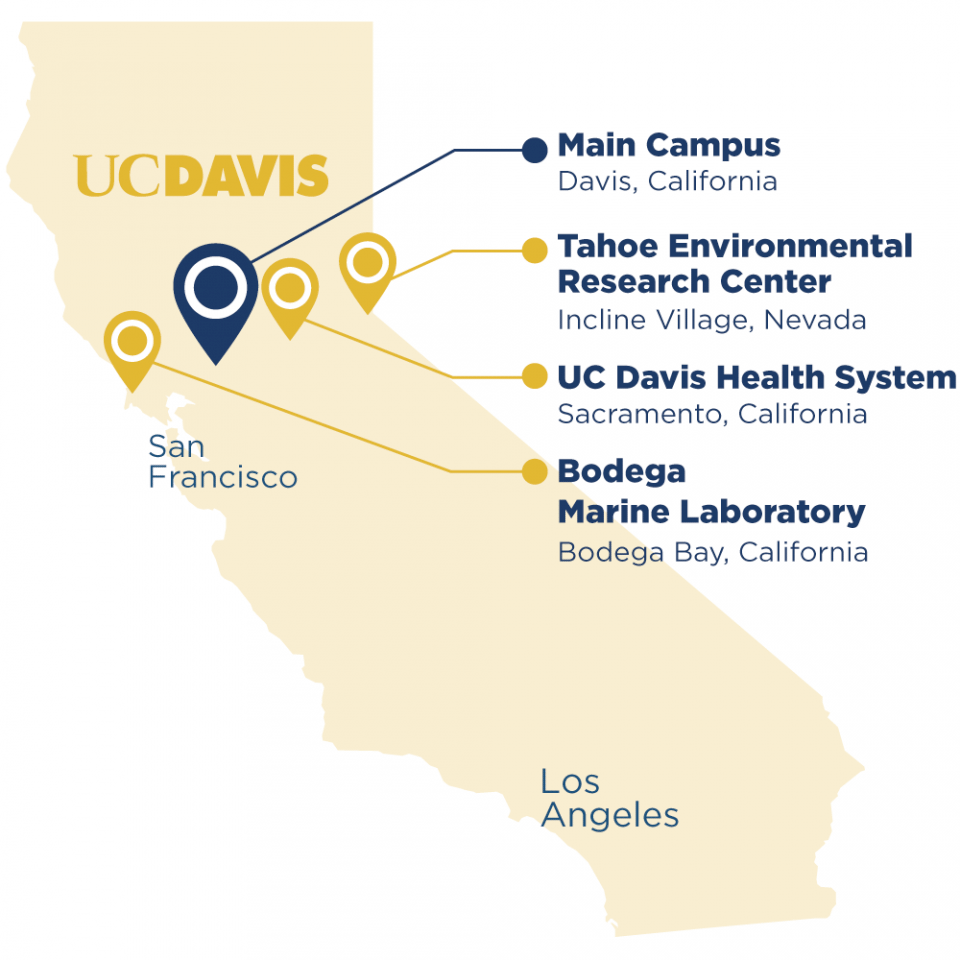 UC Davis launched CMSI in 2013 as a comprehensive unit to coordinate and catalyze the research, educational, and outreach programs in marine science and policy on the main campus and Bodega Marine Laboratory. CMSI leverages (1) UC Davis' physical presence near one of the most productive and economically valuable marine ecosystems in the world; (2) a world-class marine research and educational center (the Bodega Marine Laboratory) and natural reserve (Bodega Marine Reserve) at the epicenter of this ecosystem; and (3) proximity to Sacramento, the decision making hub of the state, and proximal to engagement with policymakers and stakeholders throughout the state and nation. As an institution, UC Davis has distinguished research centers that link the key iconic features from California's Sierra Nevada, central valley, the San Francisco Bay watershed and the coastal ocean. CMSI's capabilities can be enhanced further by developing a cohesive marine and coastal science institute that parallels successful land, and freshwater-based ecological and environmental programs already on campus.
CMSI's 100+ affiliated faculty and staff and over 120 graduate students and postdoctoral scholars are internationally recognized for their expertise across the full spectrum of modern marine science, including ecology, evolutionary biology, conservation biology, microbiology, coastal oceanography, environmental toxicology, geochemistry, political science, natural resource management, economics, law, corporate sustainability, and marine wildlife health. CMSI membership currently represents eight major academic units (College of Biological Sciences, College of Agricultural and Environmental Sciences, College of Letters & Science, College of Engineering, the School of Law, Veterinary Medicine, the School of Education and Graduate School of Management).
The Coastal and Marine Sciences Institute and Bodega Marine Laboratory honor and uphold the UC Davis Principles of Community.