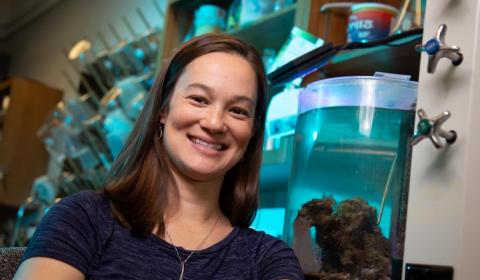 Dr. Rachael Bay, a Coastal and Marine Sciences Institute affiliate and faculty member in the UC Davis Department of Evolution and Ecology, has been named a member of the 2021 Class of Packard Fellows!
The Packard Foundation selects Packard Fellows for Science and Engineering for their research promise, creativity, and mentorship, and provides $875,000 over five years to support research by the Fellows. According to Richard Alley, Chair of the Packard Fellowships Advisory Panel, "Packard Fellows are shaping the future of research and academia, and the future of our world as we understand it."
Category:
Climate Change
---
"This is actually better than sustainable, because the more you fish it, the better off the kelp forest will be. This is a restorative seafood product."
-Laura Rogers-Bennett, a research associate at the University of California, Davis and a scientist at the California Department of Fish and Wildlife
Today, more than 95 percent of California's coastal kelp are gone, devoured by a population explosion of purple sea urchins in the past seven years. This proliferation has led to dead zones known as "urchin barrens," where carpets of urchins can be seen for miles. One such barren encompasses 400 miles of coastline from Marin County to the Oregon border.
Category:
Conservation
---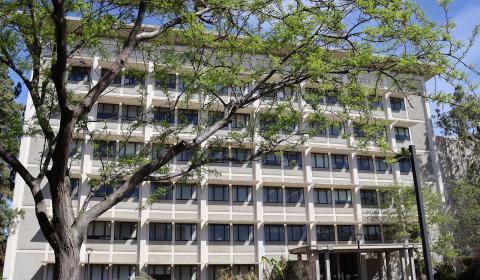 The UC Davis Coastal and Marine Sciences Institute announced recruitment for a Deputy Director position on September 17th, 2021. The Deputy Director position plays a critical role in the leadership of CMSI and its internal and external programs. Under general supervision of the Director of CMSI, the Deputy Director will be responsible for co-leading the design, implementation, and oversight of diverse activities of the marine science and policy community at UC Davis.
This position will be open until October 21st, but applicants are asked to apply by October 14th for full consideration by the committee. 
Learn more about the position responsibilities, requirements, and application details here: recruit.ucdavis.edu/JPF04358
Category:
---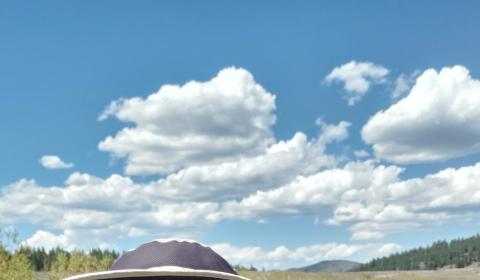 Congratulations to Aaron Ninokawa for being awarded an NSF Postdoctoral Fellowship!
We asked Aaron to tell us more about the project, and this is what he said: "The NSF Ocean Sciences postdoctoral research fellowship will allow me to test how the ability of marine habitat-forming species to alter seawater chemistry can drive community resilience to chemical stress associated with processes like ocean acidification and rain events. I will be working at the University of Washington, Friday Harbor Laboratory with Dr. Emily Carrington. I'm excited to be able to combine elements of my graduate research (characterizing how habitat-formers modify chemistry and determining which chemical parameter(s) drive species sensitivity to altered chemistry) into a larger framework while learning a new system and working with a great community."
Category:
Education
---
Students in BIS 124 (Coastal Marine Research) completed 2021 Summer Sessions at the Bodega Marine Laboratory by compiling the research they conducted during the course into these engaging and innovative 3-minute videos for a general audience. Join them as they meet urchins, crabs, snails, and bat stars in videos that integrate their training in research and science communication.

Feeling a Little Crabby

Sujung Chung and Yessica Gonzalez Cortes
Category:
Education
---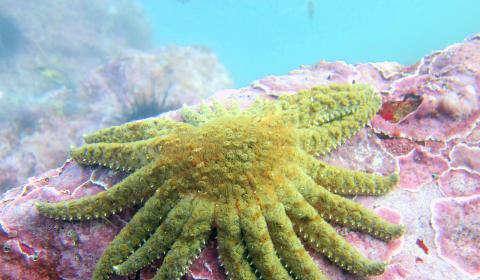 New research documenting the population crash of the iconic sunflower sea star (Pycnopodia helianthoides), and complete absence of population recovery since the 2013 outbreak of the marine wildlife epidemic sea star wasting disease, was published today in the prestigious journal Proceedings of the Royal Society B. The study calls for new strategies for protecting species impacted by increasingly frequent marine epidemics associated with changing ocean conditions.
Category:
Conservation
---