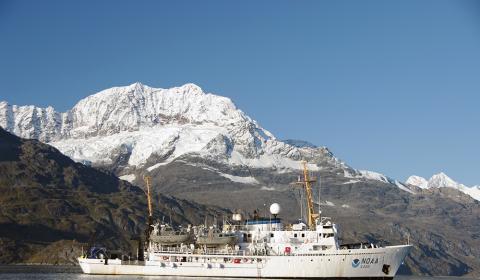 How do we gauge the impacts of fisheries on communities that rely on them? A recent study from researchers at the University of Alaska, Anchorage, the University of California, Davis, and NOAA's Alaska Fisheries Science Center demonstrates measurable increases in resident income linked to increases in fishery earnings, illustrating the impact of fisheries and the importance of local resource ownership in coastal economies. 
Learn more about Dr. Reimer's research 
Category:
Sustainable Seafood
---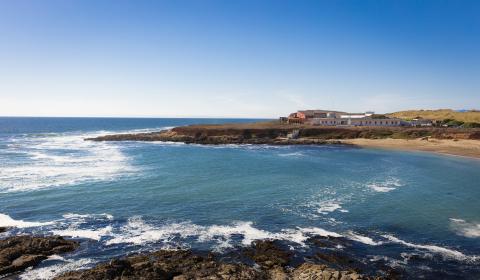 The Coastal and Marine Science Institute is pleased to announce the ten recipients of the UC Davis Bilinski fellowship at Bodega Marine Laboratory for 2020-2021. Russell J. and Dorothy S. Bilinski's life goal was to be "independent and challenged intellectually." They strongly valued self-sufficiency, a sense of ambition, and above all, responsibility. Their legacy continues in their nonprofit corporate foundation that provides fellowship funds for post-secondary education for students who have demonstrated and will maintain both the highest academic achievement and good moral character.
Category:
Education
---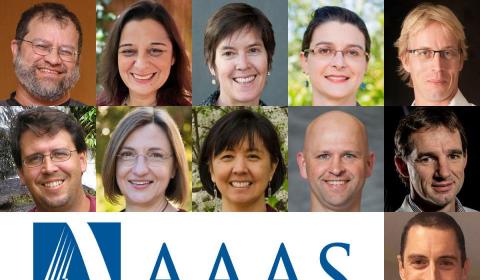 Eleven UC Davis professors, including CMSI Affiliates Tessa Hill and Jonathan Eisen, have been elected in this year's class of fellows of the American Association for the Advancement of Science, or AAAS, the world's largest general scientific society. Read more...
Category:
---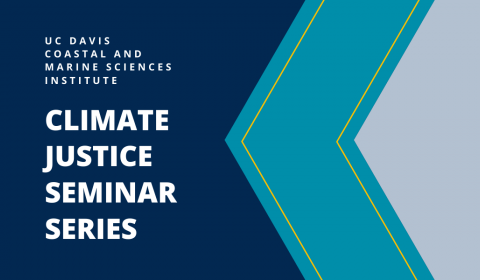 The first seminar in CMSI's new Climate Justice Seminar Series will be on November 30th at 1 pm and will feature speaker Dr. Ayana Elizabeth Johnson in a moderated discussion with Ph.D. Candidate Carina Fish.
Category:
Education
---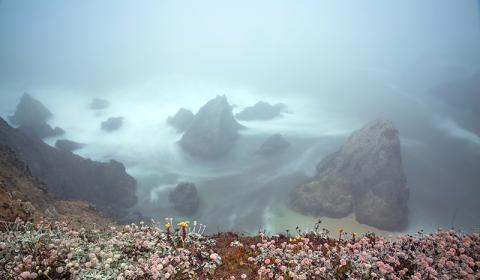 Oceans have always done us a favor, absorbing carbon dioxide in the atmosphere. But now rising greenhouse gases are warming the ocean and changing its chemistry. All of this is putting marine species and ecosystems at risk, threatening food security and the livelihoods of people along its shores. In this episode of Unfold, we'll take a deep dive into the ocean to examine the effects of climate change.
In this episode:
Priya Shukla, Ph.D. student at Bodega Marine Laboratory, Department of Environmental Science and Policy
Tessa Hill, professor and oceanographer, Bodega Marine Laboratory.
Listen Here
Category:
Climate Change
---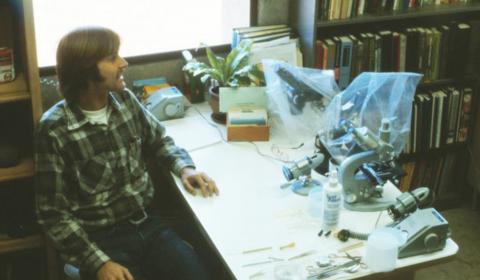 Please join us in wishing Dr. Donald L. Mykles a very happy 70th birthday on October 23rd! Dr. Don Mykles visiting Salmon Creek during Spring of 2020.

Don is a familiar face around the Bodega Marine Lab, having completed his Ph.D. here in the 1970s when the lab was a UC Berkeley field site (check out the awesome throwback photo above of Don at the lab then, plus a photo taken during a visit to Salmon Creek last spring). Don and his wife, Vicki, still visit Bodega Marine Lab several times each year, where Don works on local crabs for his NSF grant projects.
Category:
Education
---