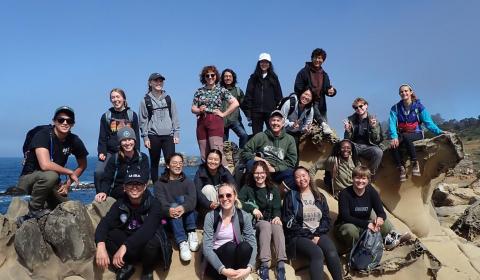 Coastal Marine Research (BIS 124) was taught at Bodega Marine Laboratory during Summer Session I by Professor Eric Sanford. Undergraduate students in this course receive training in all aspects of the research process while conducting independent research projects in teams of two. Students also develop communication skills by sharing their findings with other scientists through written reports and oral presentations.
An additional component of this course trains students to communicate their research effectively to the public by producing science outreach videos. Students highlighted their research projects for a general audience in 3-minute films that premiered in a Film Festival at Bodega Marine Lab on August 1 and are available to watch below.
Category:
Education
---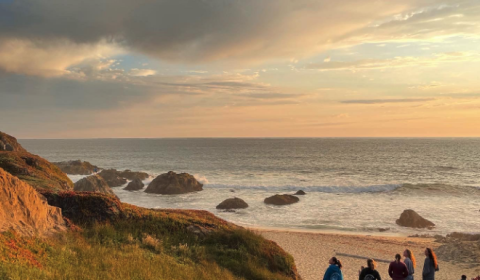 An Interview with Sophie Pritchard, 2022-23 Bodega Marine Laboratory Peer Advisor, and UC Davis Coastal and Marine Science Major, Class of 2023

*All images in the article provided by Sophie.
Category:
Education
---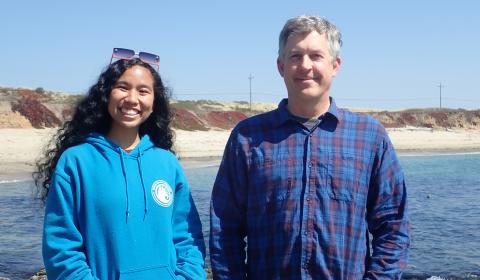 "Interacting with your professors can be one of the most rewarding parts of your experience as an undergraduate student. Many students benefit greatly from having a professor who serves as a mentor — that is, someone in your area of interest who guides, advises, and supports you to help advance your education and career." 
CMSI affiliates Jacquie Rajerison (MCS grad '21) and Dr. Eric Sanford (BML faculty) were invited to contribute to the UC Davis "What Can I Do with My Major" blog. The article provides valuable tips and guidance for undergraduates to make the most out of their college experiences, including how to ask a professor to be a mentor. 
Category:
Education
---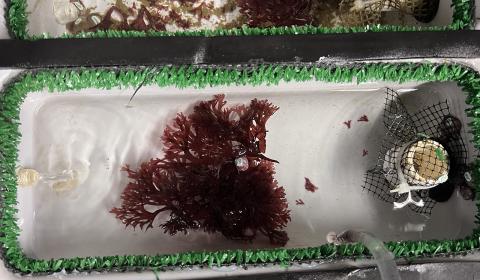 Kordi Kokott is a biology student who recently graduated from the SRJC with an Associates in biology. She's moving on to become a student at UC Davis to get her bachelor's in biotechnology. She was an intern at the Bodega Marine Lab in the summer of 2022 and was mentored by Sara Boles.
This summer, I actually got to work on two different experiments – one where I helped to set up an experiment, and one where I analyzed data. The first experiment was a nutritional analysis – examining how dulce cultivated at different temperatures would affect the growth and health of two different ages of juvenile abalone. The other experiment I worked on was examining the transgenerational effects of ocean acidification on abalone. For this experiment, I came in as it was almost finished and simply did data analysis.
Category:
Education
---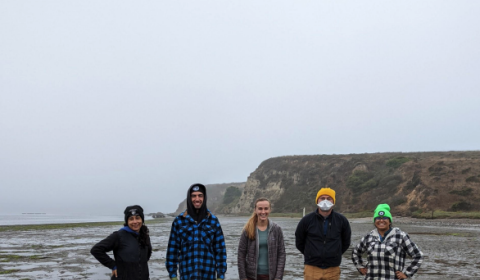 Nate Bossier is 23 years old, born and raised in Novato California. Recent graduate of Santa Rosa Junior College, Nate is transferring to Cal Poly Humboldt and majoring in Freshwater Fishery Biology.
Let me set the scene. It's 5:30 am in the morning and I'm driving through thick fog blanketing the roads of West Marin. I'm heading to my first fieldwork outing, and thinking "man, I really signed up for this?"  This was the beginning of a truly eye opening and fulfilling internship with my mentor and UC Davis PhD student, Priya Shukla.
Category:
Education
---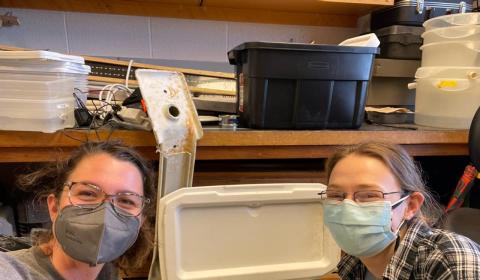 Zoe Ruffatto is a 3rd year SRJC Biology major intending to transfer to a four year university in 2025. She is passionate about learning and wants to pursue a career in some area of biological research.
Category:
Education
---