Making Waves
Every summer since 2012, students from Historically Black Colleges and Universities (HBCUs) have conducted research at UC Davis as part of the UC-HBCU Initiative. And every summer, Rick Grosberg, Professor and Director of the Coastal and Marine Science Institute, and I have taken a group of these and other summer research students to the Bodega Marine Laboratory. Rick and I both got bitten by the research bug at marine labs and relish sharing something of that experience with our students. And we get to enjoy a day on the coast out of the summer heat. 
For many students, this trip provides their first encounter with living intertidal organisms, marine systems, and the Pacific Ocean.
After a walk along the bluffs -- punctuated by many photo ops -- led by Reserve Director Suzanne Olyarnik, Speakman Smith (Howard University) commented, "I felt as if I was on the edge of the world."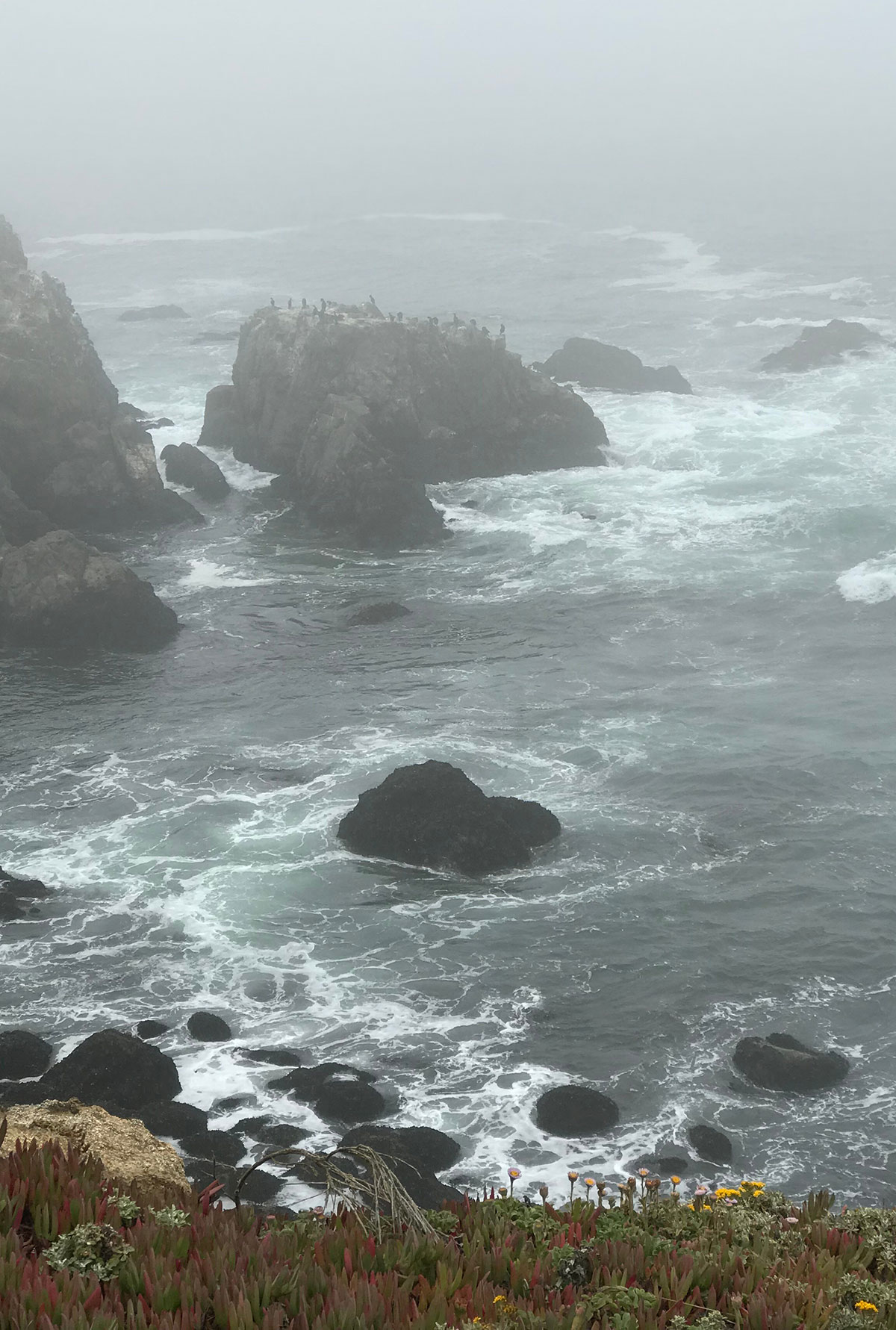 During the visit, students learned about marine and coastal ecosystems, upwelling, potential climate change effects, and ongoing research at BML. Plant ecologist Arquel Miller (Howard University) remarked, "I never knew about the existence of white abalone, let alone their endangered status. I found it fascinating to learn of the human impacts on this species and what Kristin and her team are doing..."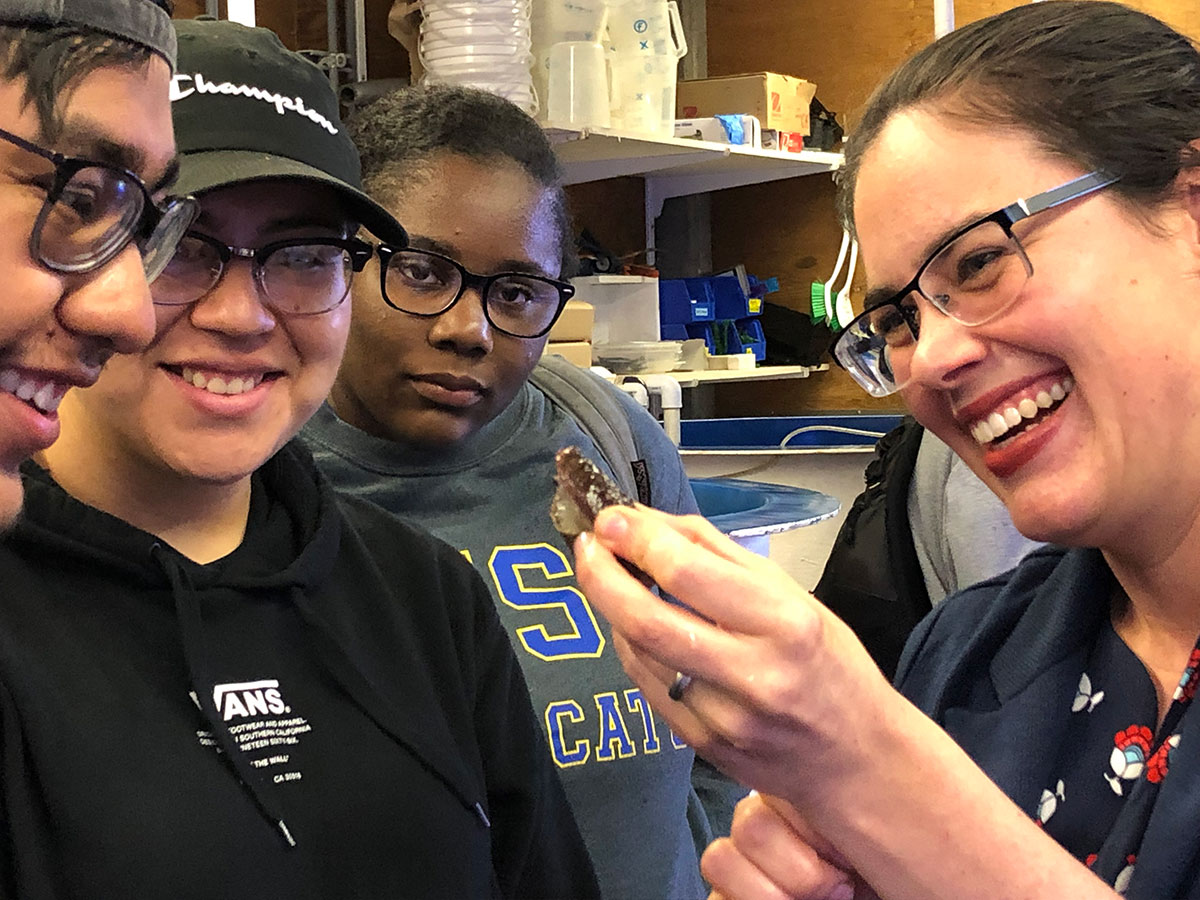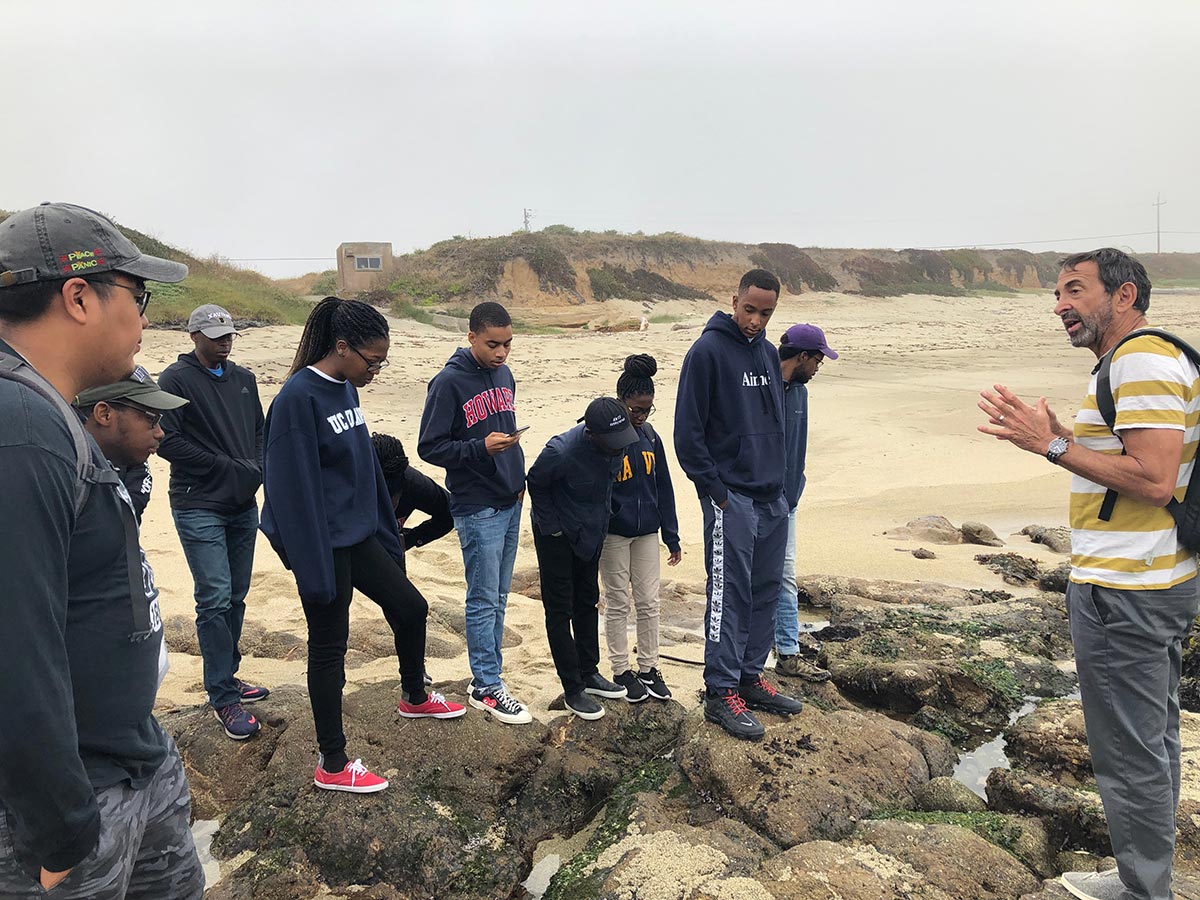 Did a day at BML convince the plant scientists, chemists, and molecular biologists on this year's field trip to jump to marine science? Probably not. But because of their experience with this very special place, they'll be better informed citizens and potential supporters of coastal and marine systems.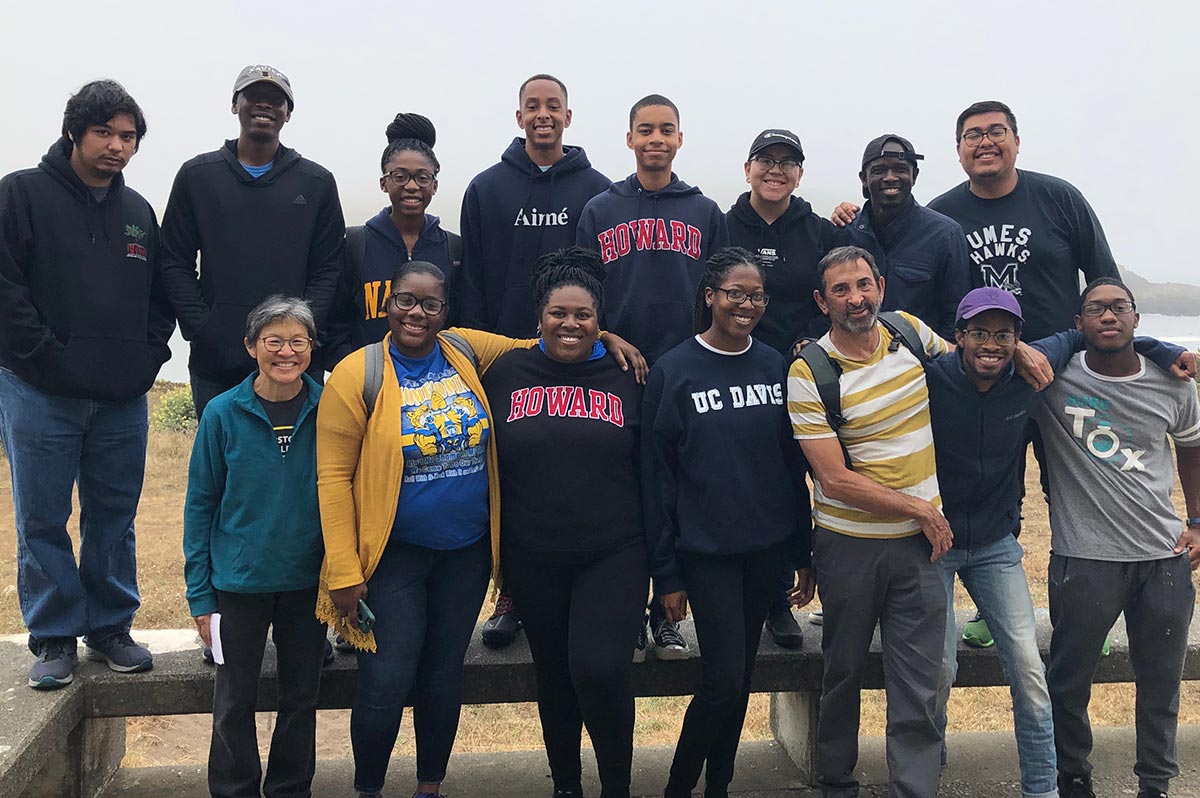 Primary Category