13 Honored as Chancellor's Fellows
Two professors and 11 associate professors have been honored with an additional title: Chancellor's Fellow.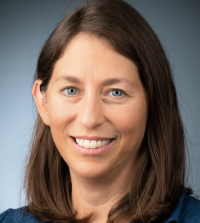 "Our newest fellows represent the very best of UC Davis and I congratulate them," Chancellor Gary S. May said in announcing the new fellows. "The knowledge, expertise and excellence these faculty demonstrate across a range of disciplines positively impacts our university's mission of research, teaching and public service."
The fellows include CMSI affiliate Dr. Karen Shapiro, an associate professor in the Department of Pathology, Microbiology, and Immunology in the School of Veterinary Medicine. Her work focuses on protozoan parasites that have the potential to transmit disease between animals and humans. She is known for her research that showed cat feces shedding the parasite Toxoplasma gondii were killing southern sea otters in California.