2023 Commencement
Congratulations to the Marine and Coastal Science Majors Class of 2023!
We celebrate all of you and the enthusiasm, passion, and dedication to marine science that has brought you here, and will lead you to revolutionize scientific understanding of our field, communicate, connect, and engage with communities, and become educators, researchers, and world-changers.
Meet a few of this year's grads, and find out where they're headed next:
---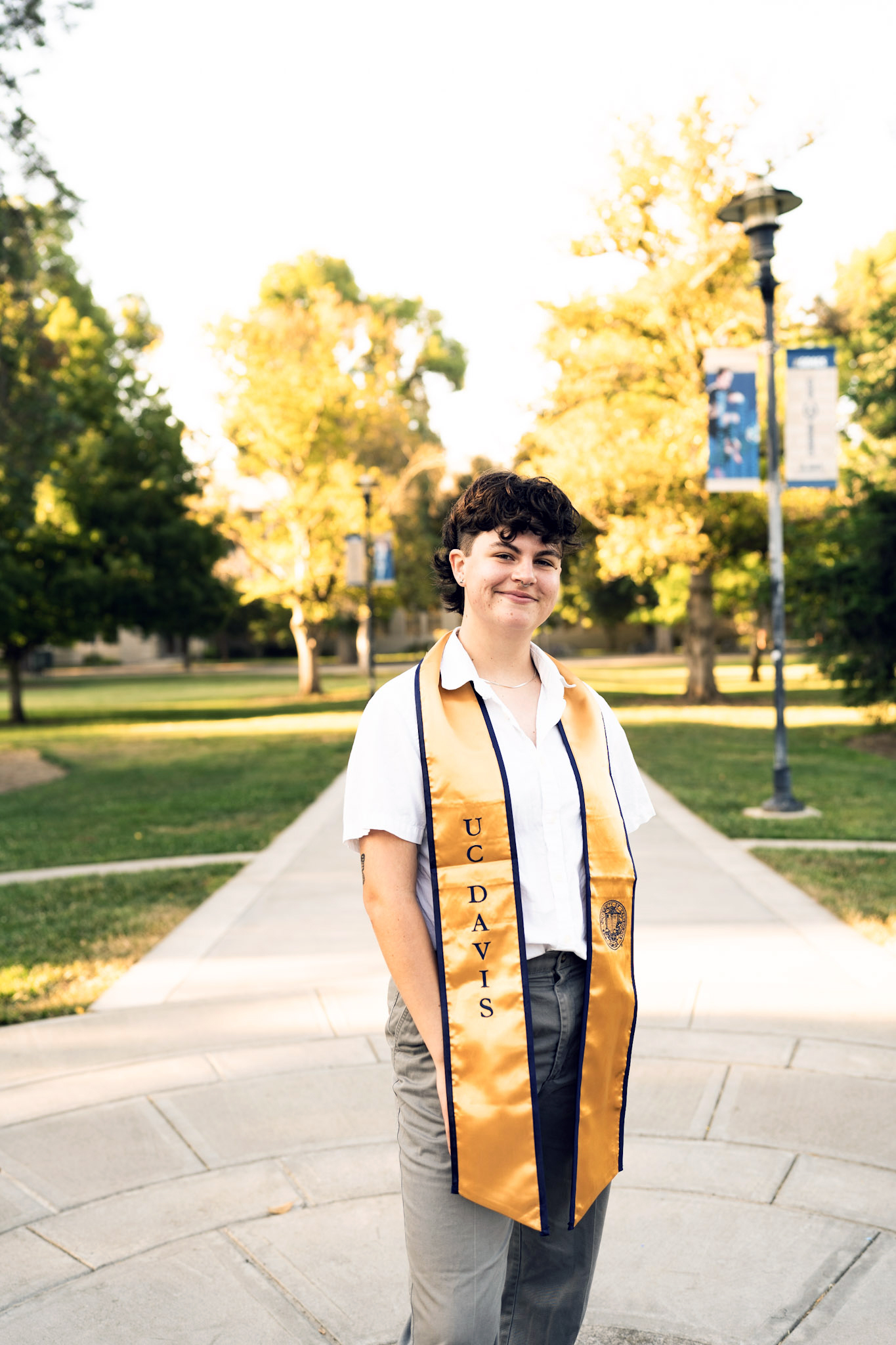 "The best part of my degree was all of the time I spent at Bodega Marine Laboratory. The skills I picked up in the summer classes taught by Eric Sanford in 2021 massively shaped me as a scientist, and the friendships I made will be lifelong. I am very proud of my work as the Kendra Chan fellow in the summer of 2022, where I studied the effect of competition on territory size in owl limpets. This fall, I am headed north to the Bering Sea to work as a fisheries observer for the Alaska groundfish program. I want to thank the Sanford lab and all of the incredible friends I made at BML who supported me every step of the way."
- Adri Penix, Marine and Coastal Science major with a focus on Marine Ecology & Organismal Biology
Adri was also awarded a Distinguished Scholar Award for their outstanding summer research. Congratulations, Adri!
Genece Grisby
"Some highlights of my time at UC Davis have been watching the Great British Bake Off in the BML lecture hall during summer session 2, my time as president of the Davis Scuba Club and diving all around Monterey, and I loved spending time and working with everyone at the Hill Lab"

What's next for Genece?

"I am super excited to say I will be spending a year with the Our World-Underwater Scholarship Society® representing the North American region where I will be traveling, diving, and gaining experiences in shark conservation, polar exploration, and coastal community outreach. The goal is to improve my skills as a diver, science communicator, and scientist before applying to grad schools."

- Genece Grisby, Marine and Coastal Science major with a focus on Oceans and the Earth System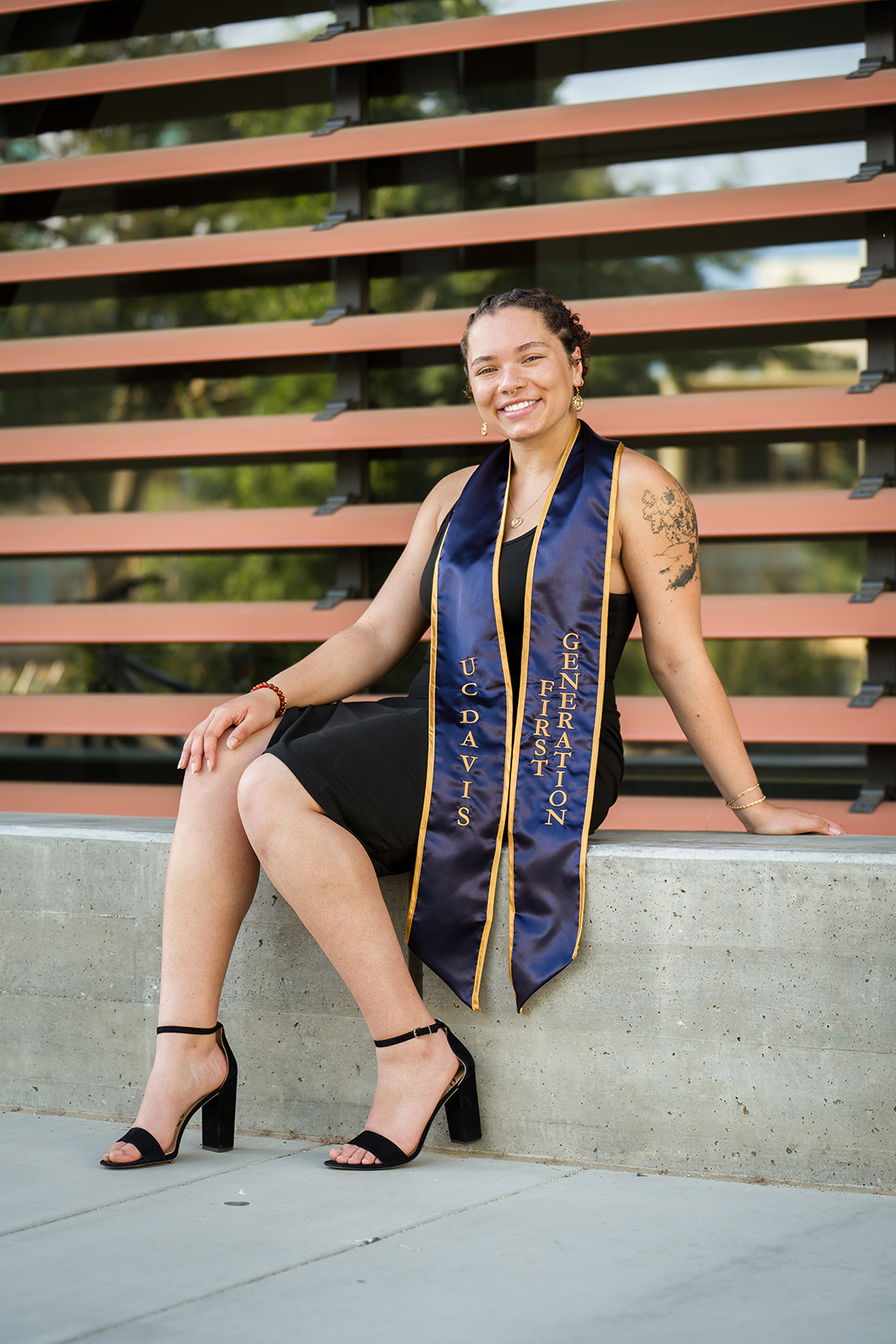 ---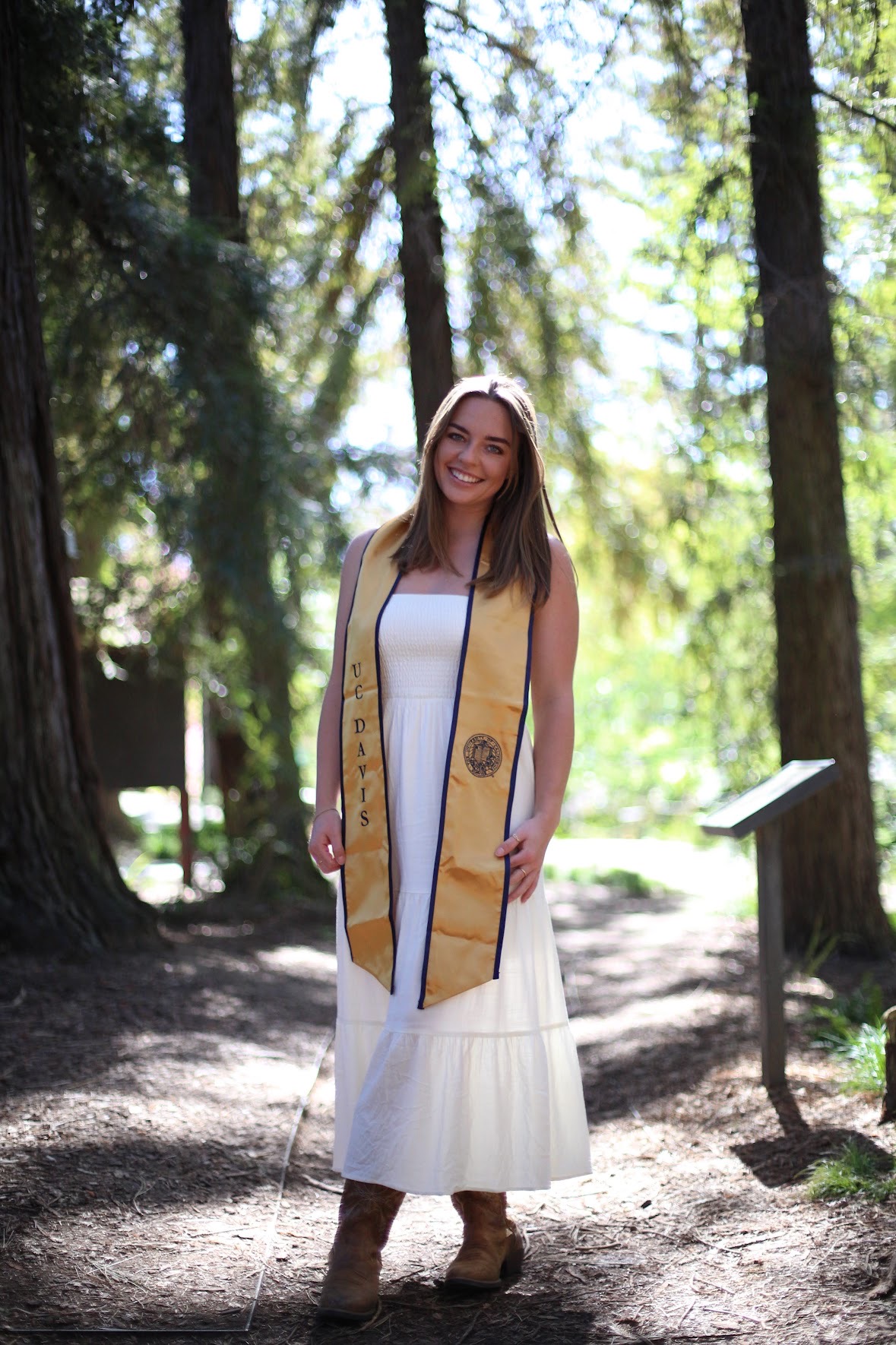 Maddie Wilmot
"Coming from San Diego I always knew that I loved the ocean, but I didn't know just how much it meant to me until I left for my first year of college at Clemson University in South Carolina. I ended up coming back to California and getting into Davis where I changed my major to marine and coastal science. I instantly knew I had made the right decision and that I had found my place. Everyone was incredibly welcoming and helpful! Plus, I was learning about things I had always been curious about and intrigued by.

During my time at Davis, I have had some incredible opportunities. I was able to take classes at the Bodega Marine Lab over the past summer as well as work in Tessa Hill's lab with some amazing scientists. I've learned so much about the research process and made so many connections that I am so grateful for. I hope to use the skills I've gained at Davis to play at least a small role in the conservation of our oceans and the organisms therein. I am so excited to see what the future holds!"

-Maddie Wilmot, Marine and Coastal Science major with a focus in marine ecology and organismal biology
---
Savannah Torgerson
"I was very privileged to have grown up in a coastal part of San Diego which fueled my passion for our oceans and marine conservation at a really young age. I always knew I wanted to work in a field related to ocean science and coming to UC Davis only broadened my love for learning even more. Being a marine science student at UCD has taught me so much; specifically opening my eyes to the importance of freshwater systems which I never thought I would love as much as I do now, as well as a growing love for climate science, and the importance of translating science to the public.

My most memorable experiences have been living at the UC Davis Bodega Marine Lab for a summer where I got to learn and live on a reserve alongside some of the most incredible professors I've been lucky to learn under. I also had the opportunity to work under both the Todgham and Paparakis Labs doing salmon conservation work and aiding in the monitoring of local Marine Protected Areas. Finally, one of the most magical moments of my undergrad was getting Scuba certified in Monterey Bay with the Davis Scuba Club. After graduation, I plan to return to my home town of San Diego for a bit while I continue improving my diving skills as well as am actively applying for education, policy and or field related positions around the globe where I can continue to learn - and in turn teach others the importance of our oceans, the climate and its conservation."

-Savannah Torgerson, Marine and Coastal Science major with a focus in Oceans and the Earth systems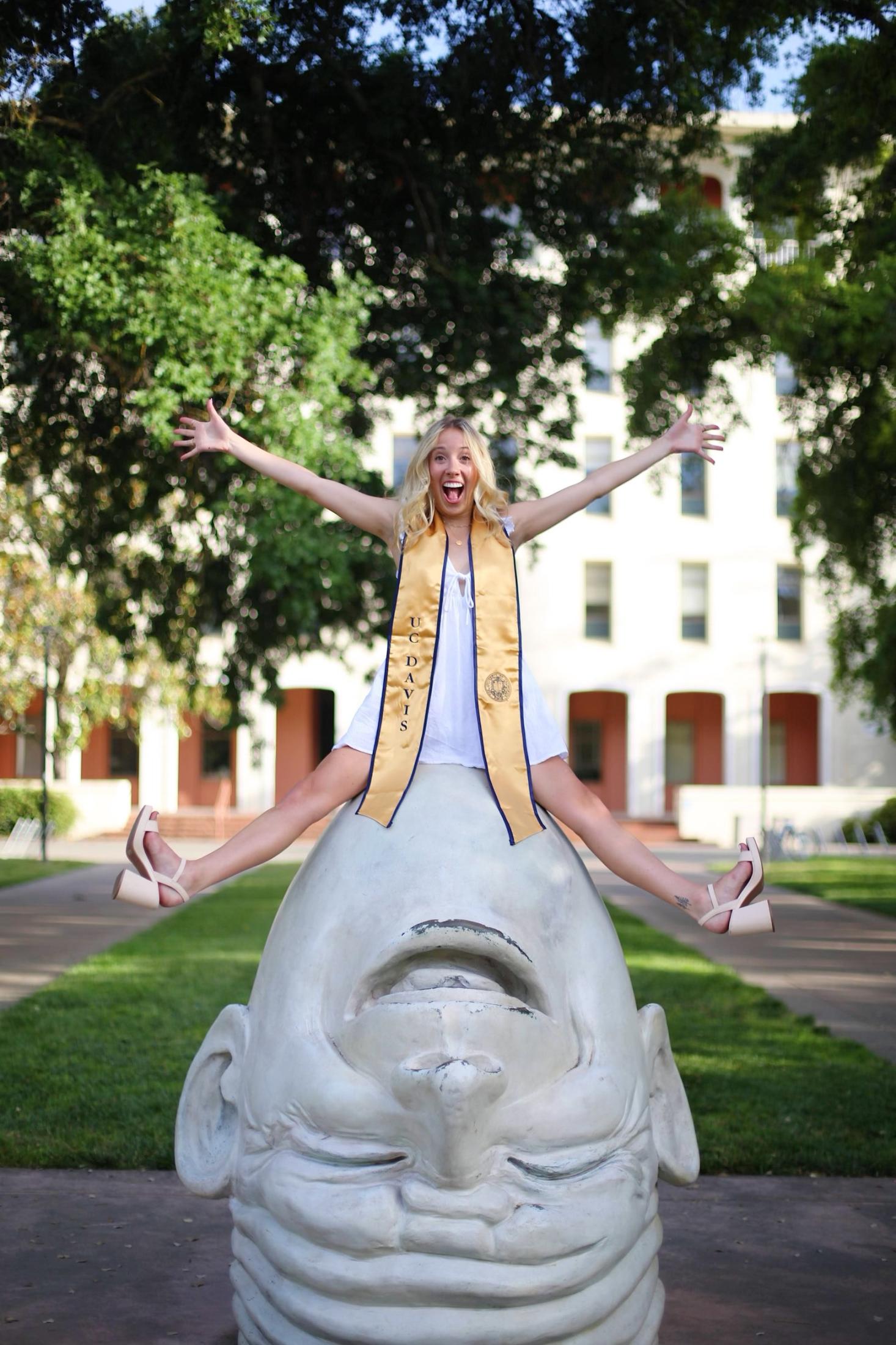 ---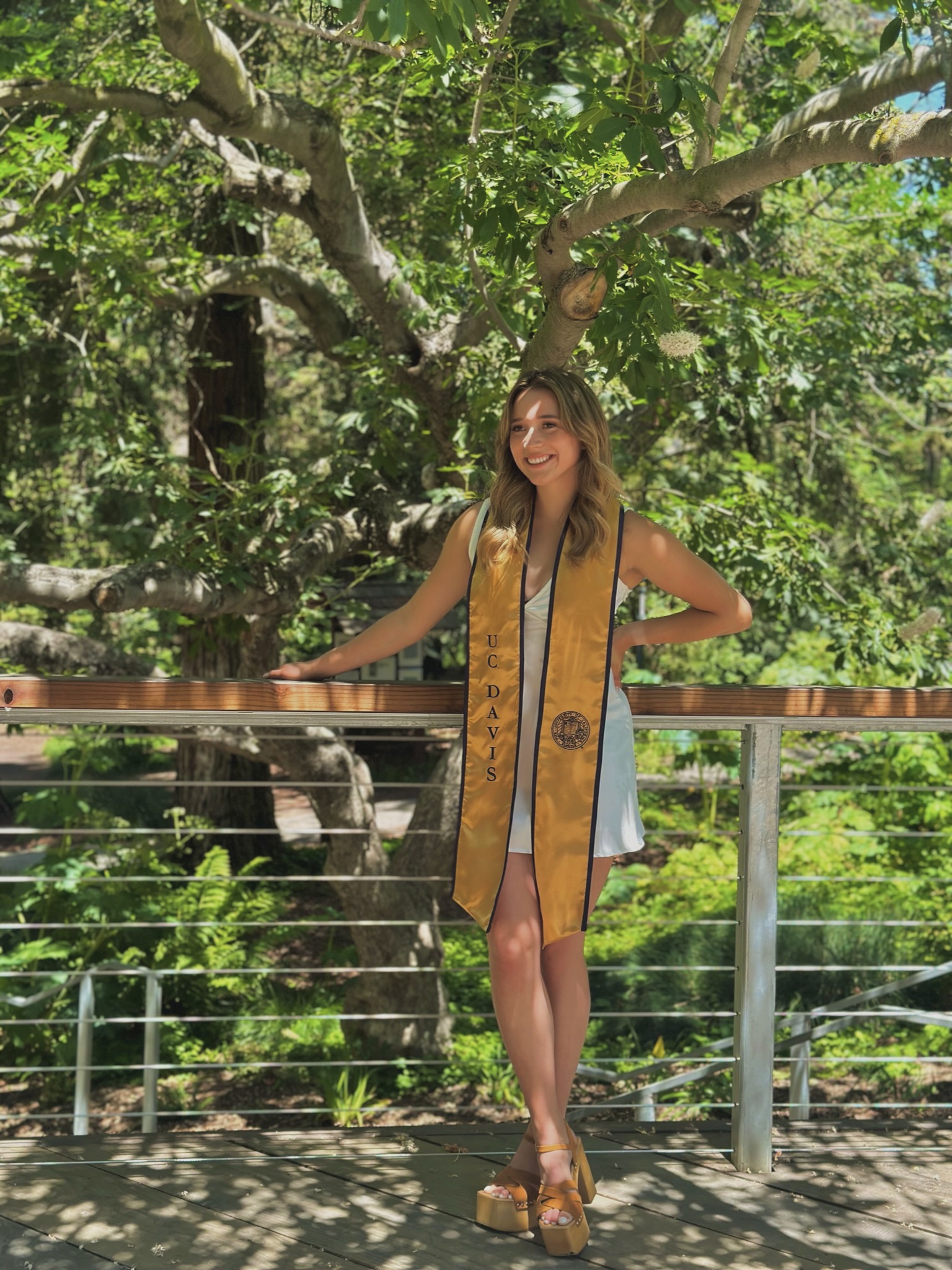 Sam Martinez
"Being a first-generation college student has been nothing short of a unique and crazy four years! However, the experiences I gained by joining this program have been some of the most grounding and supportive times of my higher ed career. Even though imposter syndrome was constantly a pest over my shoulder, all of the marine science-centered courses that I was able to take, especially those taken at the Bodega Bay Marine Lab, were incredibly influential in highlighting my love and passion for public ocean science literacy.

Education is one field that is often shied against by the scientific community. I wish to be able to connect and digest scientific findings into comprehensible educational outlets for the public. It's one thing to do all the science in the world, but it means nothing without public understanding and support. After graduating, I will be joining the Marine Mammal Center's education team to help bridge these connections and foster climate ocean stewardship!

I want to thank all of my family and friends for all the support they have given me in pursuing my goals! Lastly, I want to thank all the people behind the scenes of the UC Davis Coastal and Marine Science Institute that have helped not only myself but every student, foster their career paths.

Congratulations to all the other grads!"

- Sam Martinez, Marine and Coastal Science major with a focus on Coastal and Environmental Processes and a minor in education
---
Jade Valdez
"Since I was a little girl, I knew that I had some sort of connection to the ocean and was fascinated about what lies beneath the water. However, I grew up in the suburbs in LA with no real exposure to what it meant to study the environment nor did I ever know whom to reach out to when I was applying to different colleges about a marine science major. So when I first entered my first year of college at UC Davis, I didn't know what to expect when I entered the MCS program. As of today, I can honestly say that it was the best decision I could ever make for myself that has shaped who I am today. My most memorable moments occurred in many instances in time, such as the field trips I went on in my geology club, during my internship at the Fangue lab, and the classes I took at Bodega Marine Lab. During my time at BML, my most cherishable memories were made there and not only did I learn about relevant information on issues, like climate change, but also on the importance of being more open in communication in order to help our planet in the long run.

After dedicating 5 years at UC Davis, I am ready to gain more experience and insight in geological processes and policy planning in coastal communities. Later on, I will make my way to graduate school and hopefully I can help contribute more to mitigating coastal or freshwater issues around California. I wish nothing but the best for the current undergraduates this year and welcome future MCS students to make the best memories here at Davis.

Lastly, congratulations to all 2023 graduates and good luck with whatever plans you have for the future!!!"

- Jade Valdez, Marine and Coastal Science major with a focus on Oceans and the Earth Systems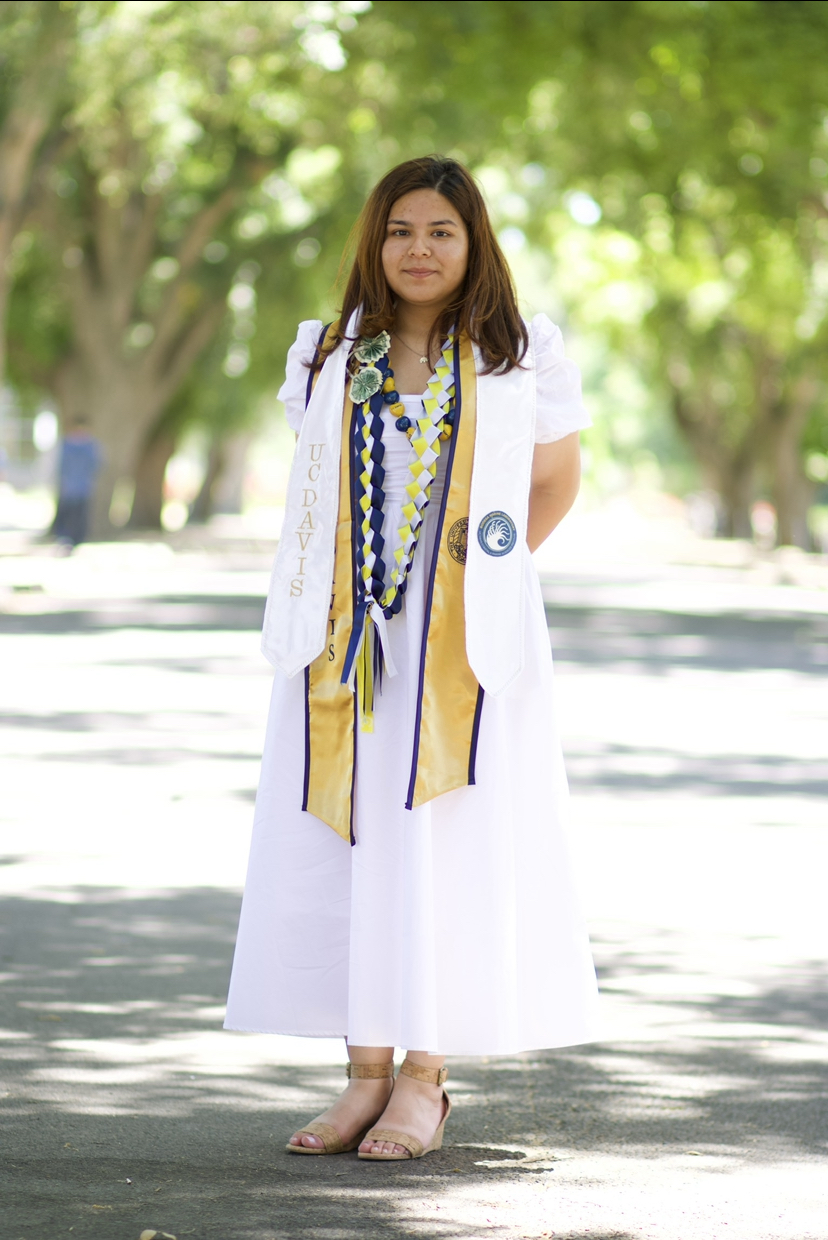 Primary Category
Tags