Announcing the ten recipients of the UC Davis Bilinski Fellowship at Bodega Marine Laboratory for 2022-23
The Coastal and Marine Science Institute is pleased to announce the ten recipients of the UC Davis Bilinski fellowship at Bodega Marine Laboratory for 2022-2023. Russell J. and Dorothy S. Bilinski's life goal was to be "independent and challenged intellectually." They strongly valued self-sufficiency, a sense of ambition, and above all, responsibility. Their legacy continues in their nonprofit corporate foundation that provides fellowship funds for post-secondary education for students who have demonstrated and will maintain both the highest academic achievement and good moral character.
Bilinski fellowships are awarded to outstanding doctoral students whose selected projects, based at the UC Davis Bodega Marine Lab, exhibit innovation, collaboration, and are a key component of the student's final dissertation. The awardees below successfully bridged the natural sciences, social sciences and humanities in their project proposals. As a result, recipients were each awarded $25,000 to assist with tuition, stipend, and research expenses.
Meet the Recipients: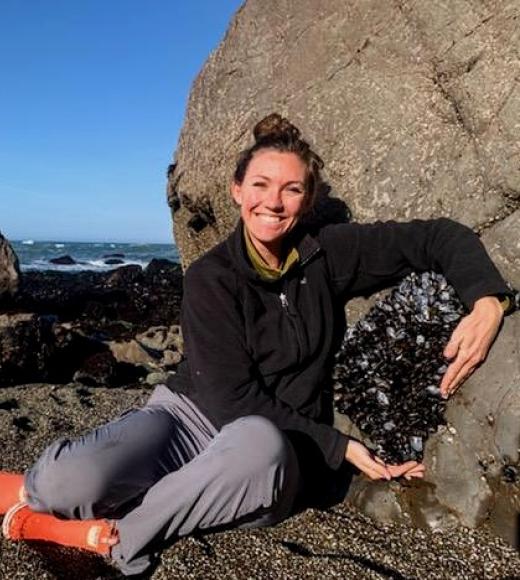 Alisha Saley
Alisha Saley (she|her) is interested in disentangling the independent effects of salinity and various parameters of the inorganic carbonate system on shell building in coastal bivalves. Similar to the consequences of 'unseen' chemistry in modulating shell formation, the seafloor adjacent to the coastline is littered with evidence of past human use that is unobservable to those above the water. Therefore, she is partnering with the Sonoma Coast Historic and Undersea Nautical Research Society (SCHUNRS) to translate archival and SCUBA shipwreck data into stories for the general public. She is also collaborating with an undergraduate mentee through the Bodega Marine Lab-Santa Rosa Junior College internship program to create additional media content for the SCHUNRS website.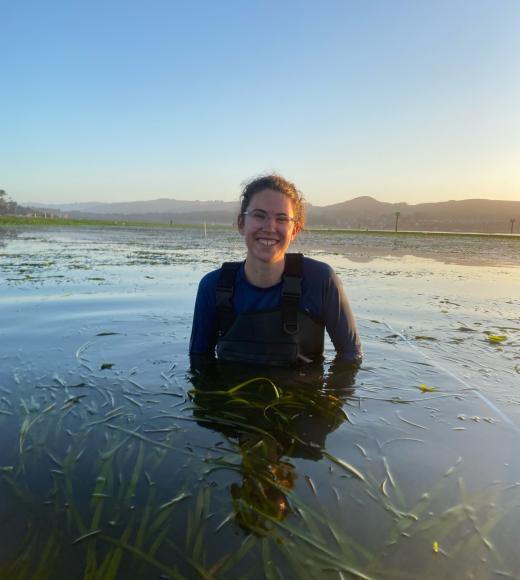 Claire Murphy
Claire is studying seasonal predation changes in eelgrass systems around Tomales Bay and Bodega Harbor. Her research, like many ecological studies, is inspired by careful natural history observations of a specific area. Likewise, artists often focus their work on the natural world around them and yet still manage to capture broad universal feelings and sentiments. For Claire's Bilinski project she will work with a UCD art professor to explore this connection between place-based ecology and art through a field trip based class for upper-division art majors.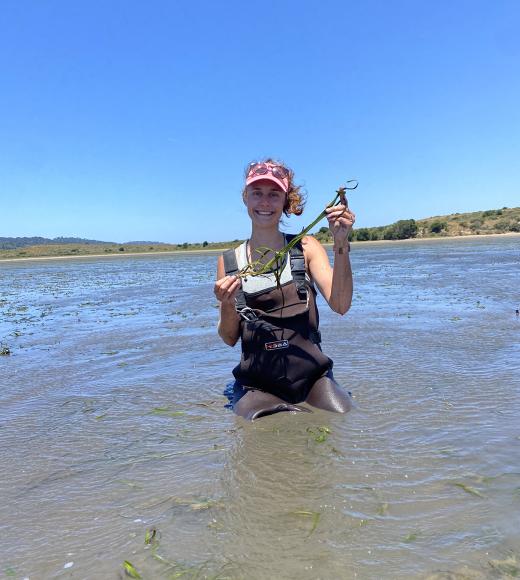 Karolina Zabinski
Karolina's project exploring eelgrass diversity effects across space and time reveals how habitat-forming species diversity influences the strength of overall ecosystem functioning. With her Bilinski Fellowship, Karolina is collaborating with the National Park Service, Point Reyes & Point Reyes National Seashore's social media team as well as UC Davis's Coastal and Marine Sciences Institute's social media team to create multimodal stories of scientists advocating for marine systems along the central California coast. At Tomales High School, Karolina is working with Ms. Allison Sherman to develop the community ecology module in her AP marine and environmental science courses. Together, these experiences expand both the visibility and accessibility of marine science.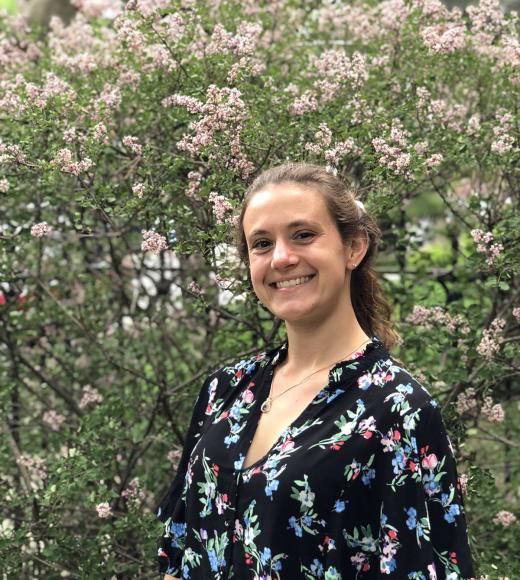 Emily Longman
Emily is organizing a graduate seminar with Dr. Eric Sanford on scientific filmmaking. By the end of the course each student, including Emily, will learn skills about how to effectively communicate our research to the general public via the production of short films. They will be collaborating with professional filmmaker Grant Thompson, who will provide invaluable technical and artistic input. They will cap the course with two film festivals, one in Bodega Bay and one in Davis.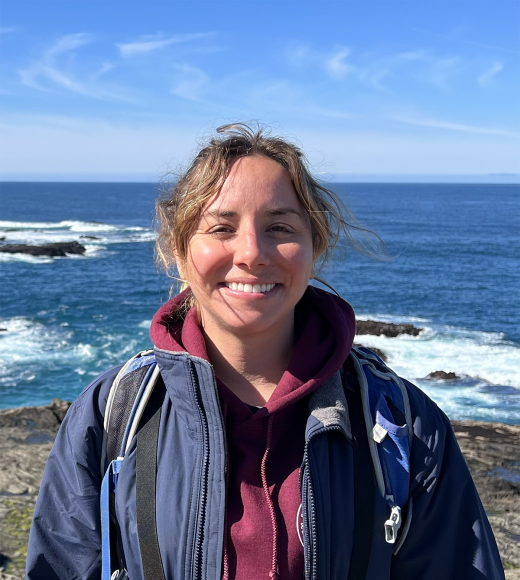 Julie Gonzalez
Julie is a Ph.D. Candidate at in the Graduate Group in Ecology at University of California, Davis. She is interested in estuarine community ecology and how to improve coastal habitat restoration and assessment, and facilitating collaborative co-development of research projects while considering multiple stakeholder perceptions. In collaboration with researchers at Portland State University and within the National Estuarine Research Reserve System, and building on previous work in Oregon, her Fellowship project will use surveys to identify what community members local to Tomales Bay value about estuaries and habitat restoration. She will also compile information about local estuarine restoration projects (goals, objectives, implementation methods) and biological monitoring data to assess whether outcomes of those projects align with public values, and if not, how to resolve that disconnect.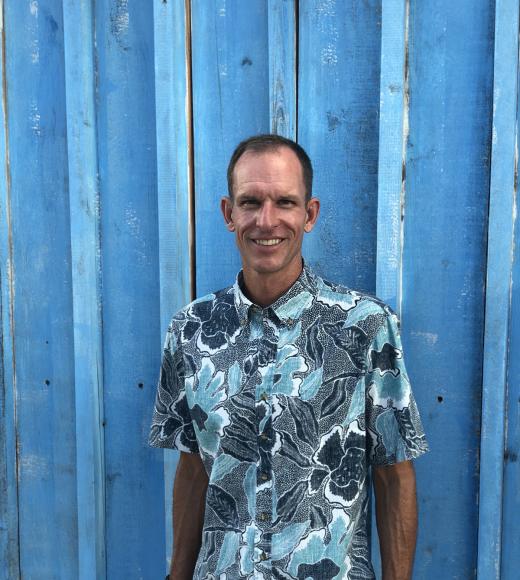 George Hegarty
Combining his current research in the environmental humanities with 20+ years experience as a high school English teacher, George will be working on a project designed to help bridge the gap between ways of knowing in the sciences and the humanities. Beginning in the spring of 2023, George will be writing and helping implement a high school curriculum in the blue humanities, where students will learn about intersecting scientific, literary, and historical narratives that contribute to how we know and understand threatened environments like those along the California coast. To do so, he will combine his work on coastal ecologies with research being done at the Bodega Marine Lab to create a classroom experience in which California and Oregon high school students think critically about the ocean in ways beyond traditional subject-area designations. He is excited to work alongside BML researchers to investigate how public-facing projects of this nature can help amplify the importance of oceanic and coastal spaces in climate change discourse.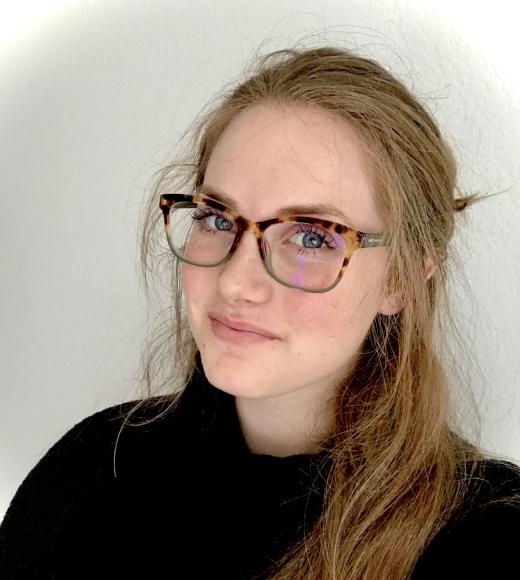 Kirsten Schuhmacher
Kirsten's project looks to the story of Sir Francis Drake's landing in "Nova Albion" or, what is now, present day Point Reyes to explore how the writing of a place can change the ways that we see and talk about that place. Kirsten's project takes a rhetorical approach to coastal studies by looking at the writing of the coast and the ways the it shapes interpretation. To that end, Kirsten's will not only study Drake's landing in Nova Albion but also use that framework to explore the archives at the marine lab to analyze the ways that researchers have written about the coastline during their tenure in Bodega.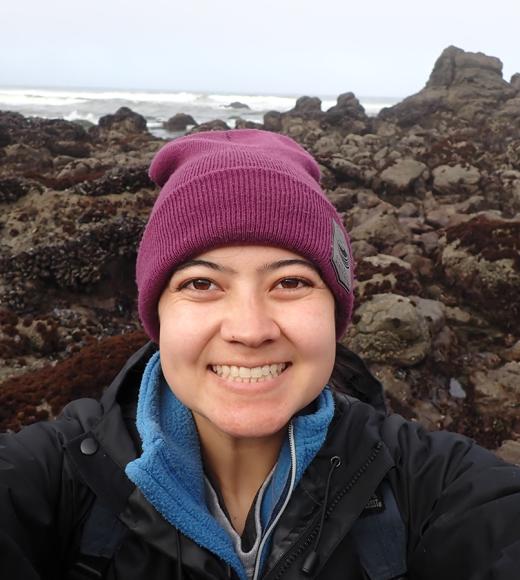 Keira Monuki
For Keira's project, she will be working with a composer to create unique musical pieces inspired by the emotions that arise when contemplating our local ecosystems and the impacts of climate change. The pieces will then be performed at a live concert, which will include an introduction of the human impacts on natural systems to provide context for the music. This project will hopefully bring a new perspective to climate change science and broaden the connection between science, art and the general public.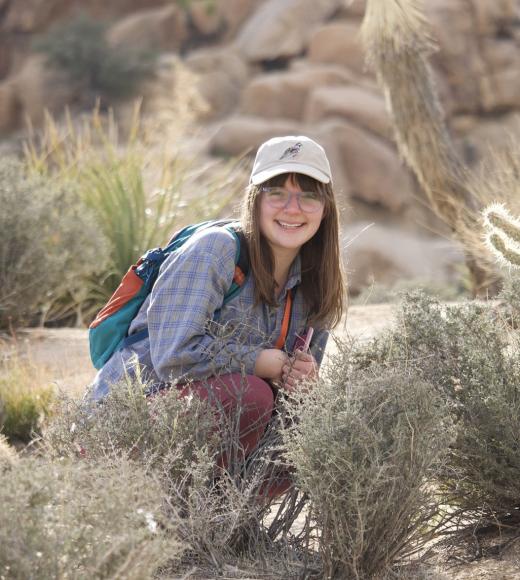 Tracie Hayes
Tracie Hayes is an ecologist studying how organisms take advantage of ephemeral resources that are rare in both space and time. She works with carrion beetles that reside in coastal grasslands, and uses experimental chambers in the field to test how resource patch variation and competition affect reproductive output. For her project, she will be working with multiple artists from California and beyond to create a series of field-based sculptures that mimic these experimental vessels and serve to frame and archive the overlooked role of scavengers in coastal ecosystems.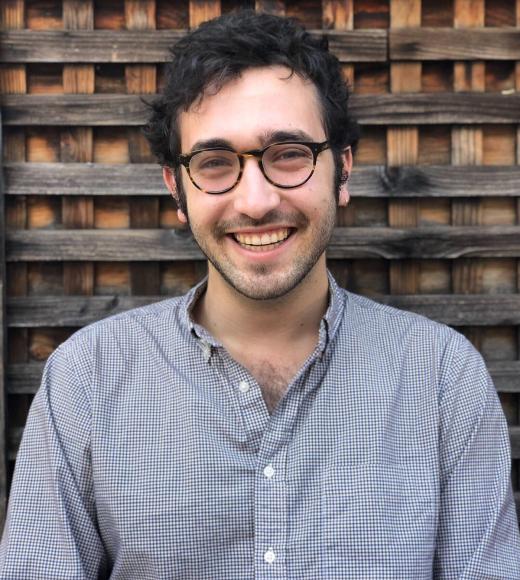 William Speiser
William Speiser's research uses statistical analysis of satellite imagery to model coastal processes. He will be using the results of a sediment transport model to contextualize physical processes seen in photographs regularly captured throughout his study site by environmental photographer, Jordan Benton. This work will culminate in a gallery show and photography book that underscores the importance of coastal physical processes through artist and scientific lenses.
Primary Category
Tags