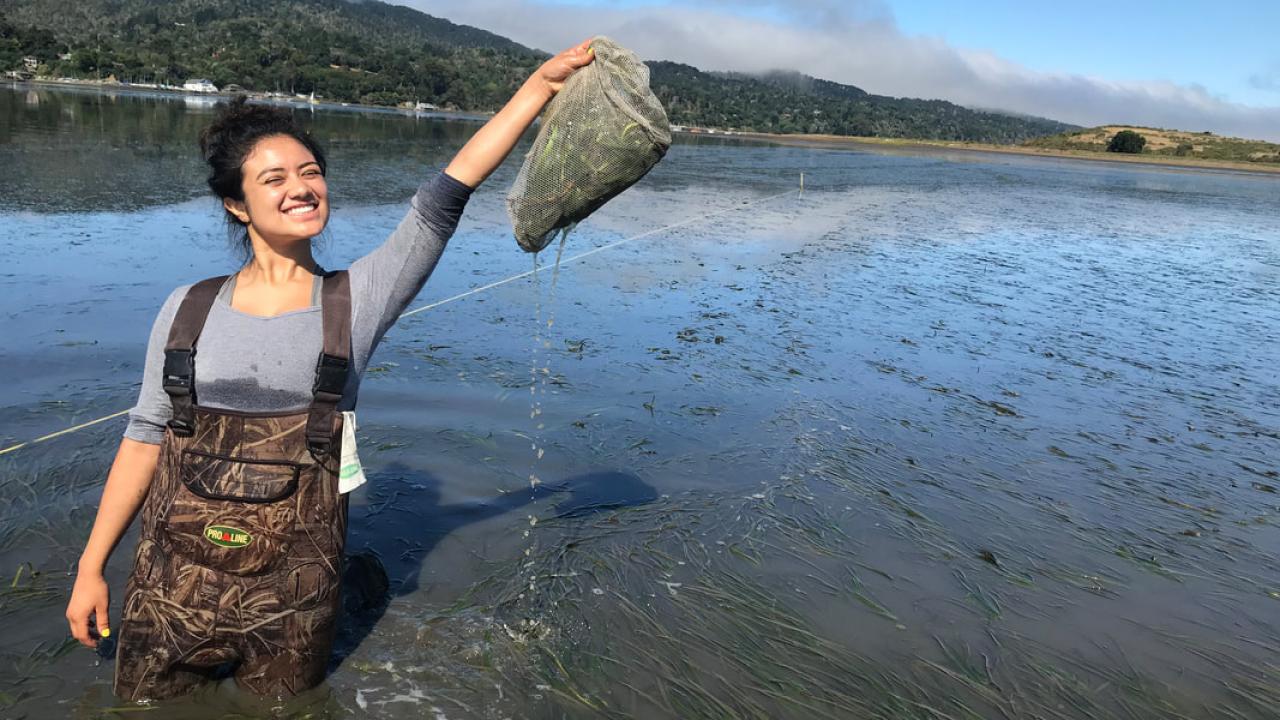 By Nayeli Echeverria
Nayeli Echeverria is going into her third year at Santa Rosa Junior College and will be transferring to UC Davis in the near future. This summer, she worked with a mentor, Isabelle Neylan, in the Stachowicz Lab at UC Davis Bodega Marine Lab.
The purpose of Isabelle Neylan's study was to observe behavioral and morphological changes in Nucella lamellosa snails in response to the threat of predation. We measured six shell morphology traits of each individual snail before and after the exposure and conducted behavioral assays weekly throughout the exposure period. This study helps understand how prey organisms may prioritize slower physical versus faster behavioral responses when protecting themselves against predators.
Overall, I enjoyed every minute I spent at BML because everything was an adventure. I think one of the most exciting things I learned while working with Isabelle was when the data suggested that the snails exposed to no predators and no food also thicken their shells through a cheaper material. I found this to be surprising because it is amazing what animals are able to do when protecting themselves even in scarcity of food, I would have predicted otherwise. Another highlight of mine was when Isabelle went out of her way to set up a fieldwork day with two other Stachowicz lab members Katie Dubois and Collin Gross. This gave me the opportunity to see a different side of research. I was taught to use a transect, which I found out is a primary, valuable task in marine research. We went to Tomales Bay and collected samples of seagrass. Collin then allowed me to assist him in his fieldwork, where we seined and measured the sizes of the different fish as he recorded the data. It was so awesome to be in the water and get some hands-on fieldwork! First time I ever saw a sea grape! Isabelle Neylan has been an astonishing mentor to me and never failed to continue to support and excite me during my time at BML. She even assisted me in writing an abstract of my own so that I could be able to attend a STEM conference in Hawaii and present the research I assisted her with this summer. One of my biggest highlights was receiving a great mentor because who you work with matters, and I believe my mentor is one of the best!
I am more than grateful to have received this opportunity. I was able to measure 428 snail shells using calipers, assist in collecting data on snail behaviors, and input data into excel. Not only that, but Isabelle explained what the data collected suggested, which helped me understand the purpose of the study and how the work we put in comes together. I was also able to work with teams, both in the lab and out in the field. I know the new skills I have obtained will make me a valuable, experienced candidate for future research opportunities, all thanks to BML and the fantastic, supportive mentors.​​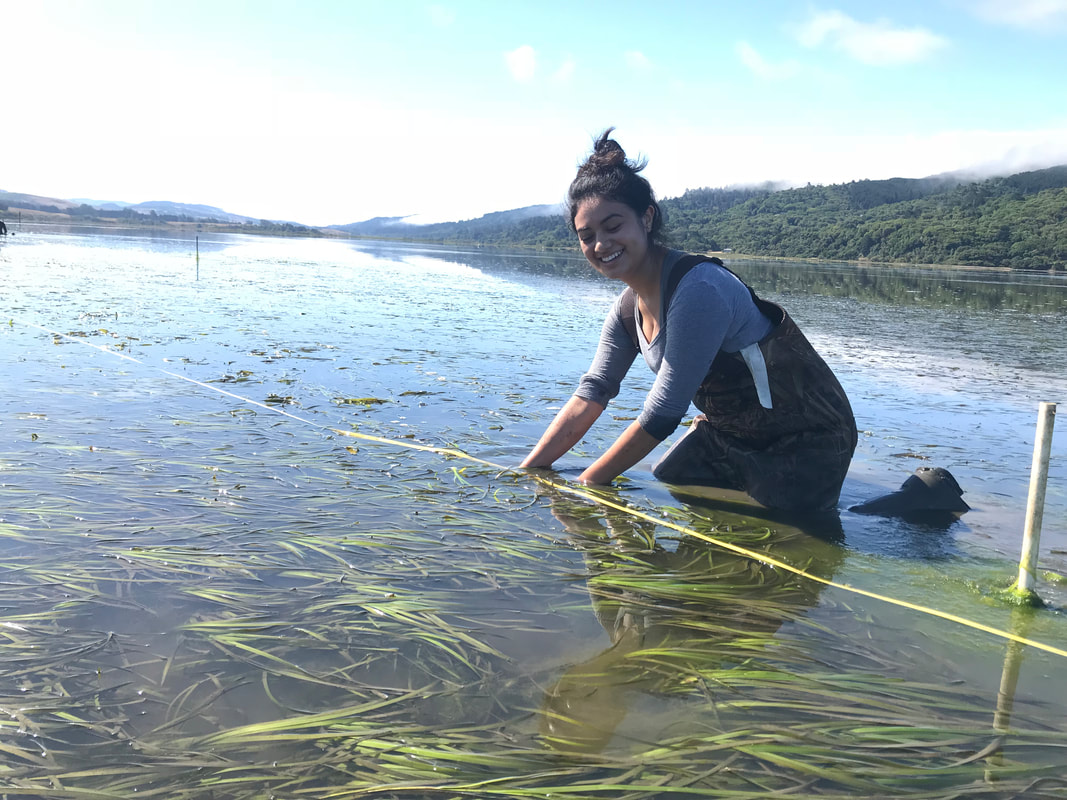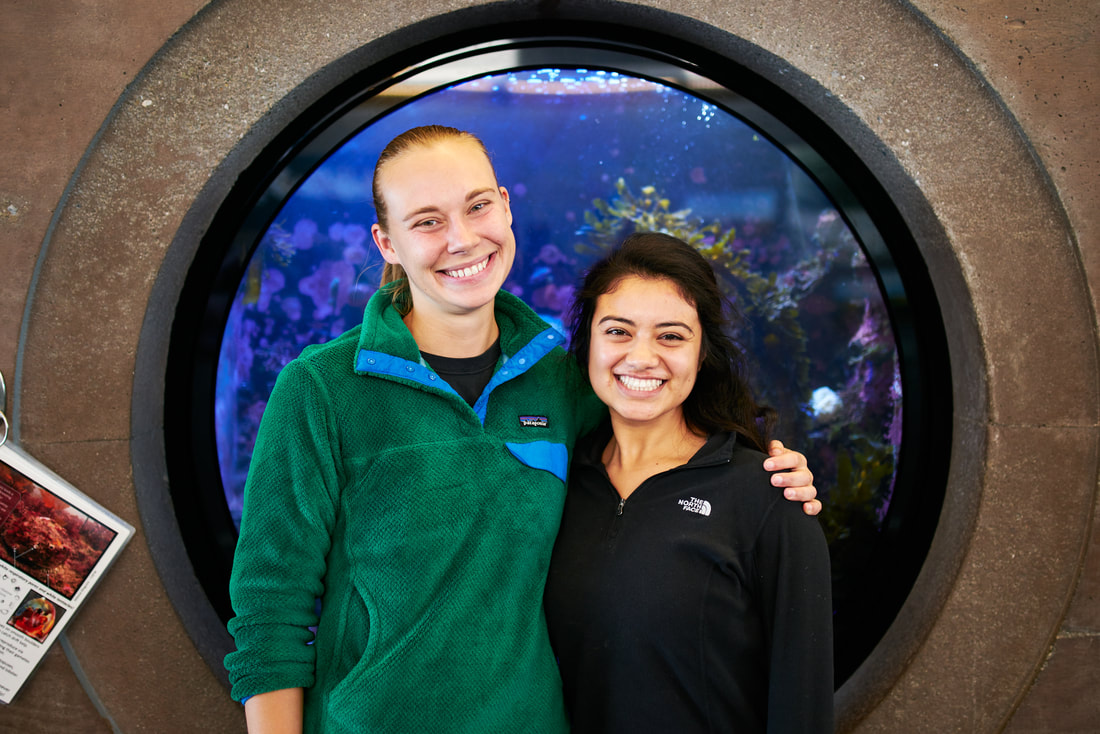 Category
Tags