The Marine Sciences are for Everyone
This guest blog highlights the experience of a Santa Rosa Junior College - Bodega Marine Laboratory Internship Program participant. The SRJC-BML Internship program is committed to creating an inclusive space for the development of new scientists and leaders and to provide interns with experience conducting research essential to developing careers in the sciences. 
Learn more, apply, or donate on the program website.
You may think the SRJC-BML internship is only for those who are solely interested in the marine sciences, but there is far more to it than that. This summer I had the honor of working with my mentor Carina Fish, on a coastal and public health issue in the Hunters Point Shipyard in San Francisco. Through this internship I got to see how coastal issues are interdisciplinary where I worked with medical doctors, oceanographers, geologists, health officials, sociologists and many others to achieve a goal of bringing attention to the health and coastal injustices going on at Hunters Point Shipyard. This site has a history of radiochemical experiments, nuclear decontamination and testing. GreenAction, a community-based organization, is concerned about the potential for sea level rise to release contaminants from the coastal Superfund sites into the Bay (both the estuary and neighboring community). Tasked by GreenAction to develop sampling plans for independent testing, our goal for this summer was to complete phase one: determining the feasibility of a testing plan given the budget, time, and permitting constraints. Subsequent phases (which are predicated on phase one) include executing the sampling plan and analyses, and collating the data to produce contaminant concentration maps. Through this experience, I learned and researched 1) the complex history of the shipyard, 2) what type of protocols and analytical tests to use for specific contaminants, 3) how to navigate the many different agencies and stakeholders involved in order to define a testing site, and 4) the basics of coding in R. Doing so enabled me to work with an array of people. 
About the Author:
Nizhoni Goldtooth is currently a student at Santa Rosa Junior College and plans to transfer to Sonoma State University in the spring of 2022 to pursue a Bachelors of Science degree in biology with a concentration in physiology. This summer she worked with her mentor Carina Fish on a coastal sciences and public health issue in San Francisco.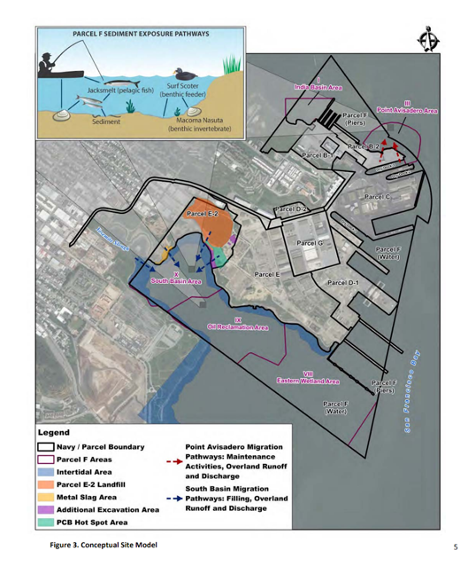 Primary Category
Tags