Rising Sea Levels and the Salt Marsh
This guest blog highlights the experience of a Santa Rosa Junior College - Bodega Marine Laboratory Internship Program participant. The SRJC-BML Internship program is committed to creating an inclusive space for the development of new scientists and leaders and to provide interns with experience conducting research essential to developing careers in the sciences. 
Learn more, apply, or donate on the program website.
Julie Gonzalez's study takes place in the salt marshes of San Francisco bay, where her focus is on what effects prolonged exposure to seawater will have on the communities of organisms within the marsh. I assisted her in taking vegetation measurements, recording populations of invertebrates, and measuring sediment traits. The data gathered by this study will help the park management determine how to best help the marsh, as well as give some insight to the effects of sea-level rise on the marshes at a community level. 
This experiment is important for two different reasons. Tidal salt marshes are one of the many communities that will be greatly impacted by sea-level rise, not only because of the chemical changes of the ocean water, but because the organisms that live there are very particular about the amount of time they spend in the water. A more immediate issue is the road that intersects parts of the marsh. The problem arises on the king tide, when the road floods and the parts of the marsh that are separated from the ocean become inundated with seawater. The culverts underneath the road are blocked, and Julie's research will assist park management in finding a solution to the impacts on the back marsh, whether that means clearing the culverts or moving the road entirely. I assisted Julie in taking measurements of the organisms found within each of the 48 plots, as well as measuring the qualities of the sediment. 
I am grateful that I was able to be involved with the fieldwork for this project, despite some restrictions because of Covid-19. As I am a biology major who is on the track to UC Davis, this internship was the perfect opportunity to experience and participate in real scientific research, and I am very thankful I got to be a part of it. 
About the Author:
Oliver Sereni is a third-year SRJC student who will be transferring to UC Davis in the fall of 2022 to pursue a degree in Zoology. He was an intern for the SRJC-BML program in the summer of 2021 and was mentored by Julie Gonzalez.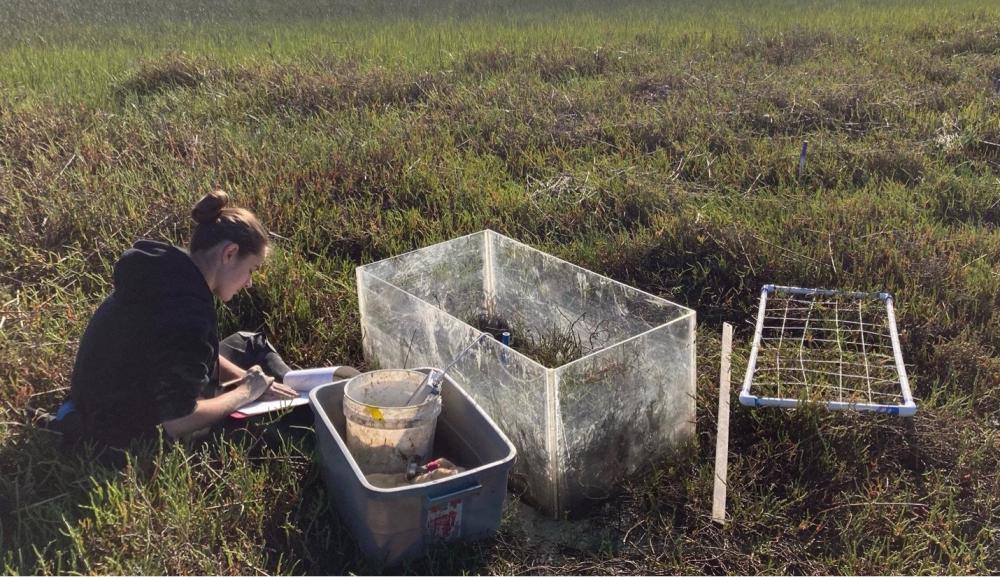 Primary Category
Tags