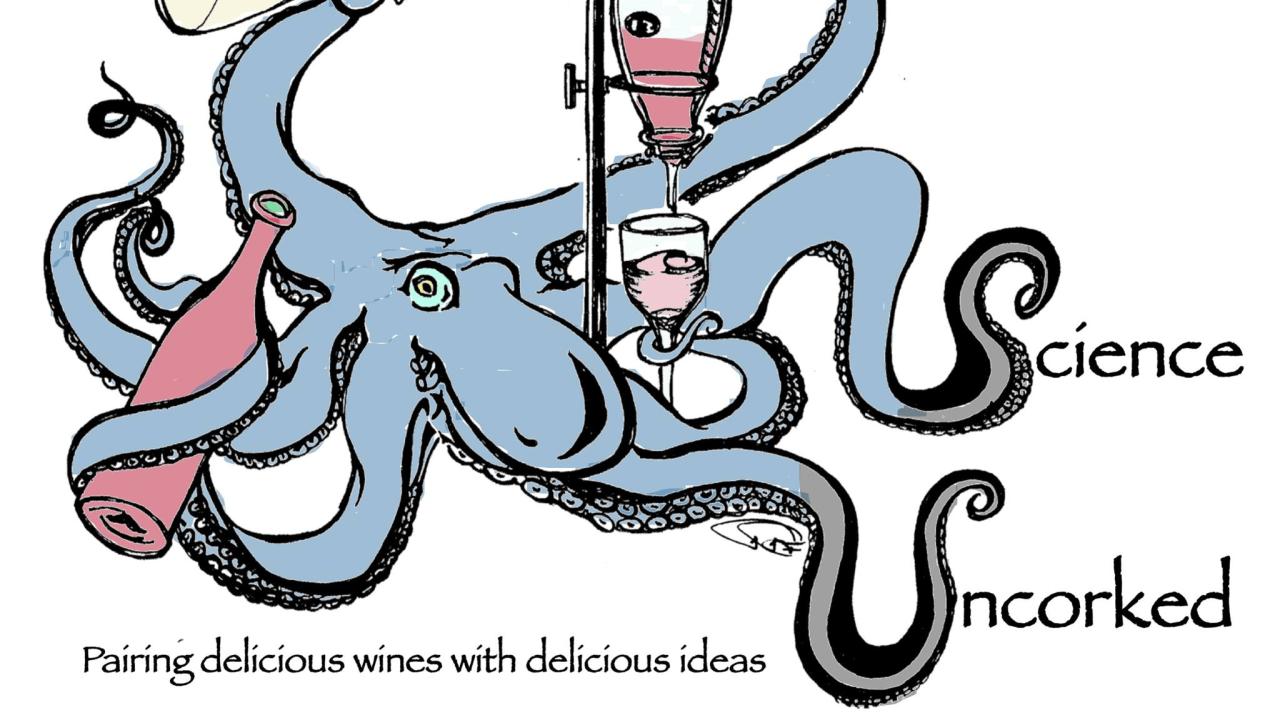 Location
Gourmet Au Bay, 1412 Bay Flat Rd, Bodega Bay, CA 94923
Science Uncorked returns for Fall 2023! Pairing delicious wines with delicious ideas, this series features talks by scientists from UC Davis' Coastal and Marine Sciences Institute and Bodega Marine Laboratory at Gourmet au Bay, a wine and food bar in Bodega Bay, CA.
Come for the wine, stay for the science. Or vice versa!
Happy Hour starts at 4pm, food is served until 6pm.
Schedule:
Nov 15, 6pm - Ryan Berger - "Unraveling a Giant: Collaborative Effort in the Entangled Whale Response & Prevention Program"
Nov 29, 6pm - Nicole Myers - "Bodega Head's Northbound Geologic Journey"
Dec 13, 6pm - Maya Munstermann - "How is Climate Change Impacting California Kelp
Forests? A Focus on the Purple Sea Urchin"
Jan 10, 6pm - Keira Monuki - "Understanding the Pathways to Rampant Invasion in a Newly Introduced Sea Anemone in Tomales Bay"
Jan 24, 6pm - Abbey Dias - "Lending a Kelping Hand: Bull Kelp Restoration on the Northern California Coast"