Climate Change Blog Posts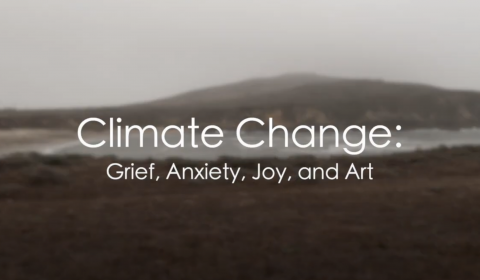 This article is a guest post by Ashley Smart, a Ph.D. candidate at UC Davis, and a recipient of the 2020-2021 Bilinski Fellowships at Bodega Marine Laboratory. This blog is featured here because we recognize the need to showcase diverse viewpoints and experiences. The views and opinions expressed in this piece do not necessarily reflect the position of the Institute, UC Davis, or the UC system.
Category:
Climate Change
---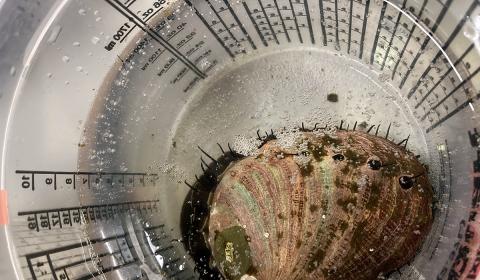 The flashlight illuminates tens of thousands of swirling, floating specks, each no bigger than a breadcrumb. Raising my voice to be heard over the low roar of machinery in the wet lab, I ask Dr.
Category:
Ocean Acidification
---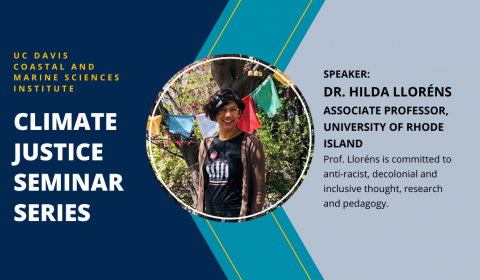 On May 3, 2021, the UC Davis Coastal & Marine Sciences Institute hosted Dr. Hilda Lloréns, an Associate Professor at the University of Rhode Island and an author of multiple books. Dr. Lloréns is a cultural anthropologist and de-colonial scholar whose research is centered on how racial and gender inequality manifests itself in access to environmental resources and exposure to environmental degradation. To do this, she often uses the method of auto-theory/life-thinking in which she uses her own family's experiences to offer a counter-discourse to the history lessons taught in schools that recount certain historical events from the perspective of the colonizers and not from the perspectives of the oppressed. During the seminar, Dr.
Category:
Education
---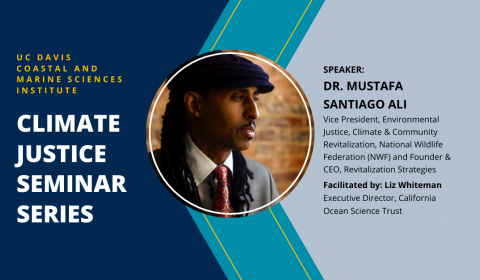 On April 5, 2021, the UC Davis Coastal & Marine Sciences Institute hosted a conversation with Dr. Mustafa Santiago Ali, facilitated by Dr. Liz Whiteman. Dr. Mustafa Santiago Ali is a giant in the field of environmental justice, and has spearheaded and served on many different roles throughout his career to uplift communities affected by social and environmental injustices. Dr. Ali's career includes time as a Brookings Institution Congressional Fellow and 24 years at the US Environmental Protection Agency (EPA). He began at the EPA as a student, became a founding member of the EPA's Office of Environmental Justice (OEJ), and ascended to the positions of Assistant Associate Administrator for Environmental Justice and Senior Advisor for Environmental Justice and Community Revitalization. Dr.
Category:
Climate Change
---