Marine Ecology Blog Posts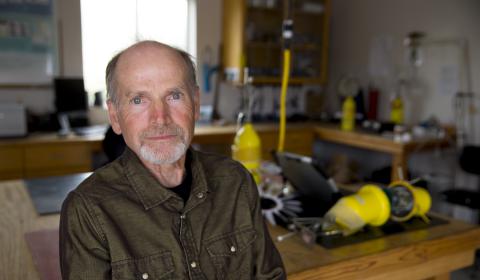 In a world where charismatic megafauna often capture the majority share of attention, microscopic marine larvae can sometimes end up overlooked. However, Dr.
Category:
Marine Ecology
---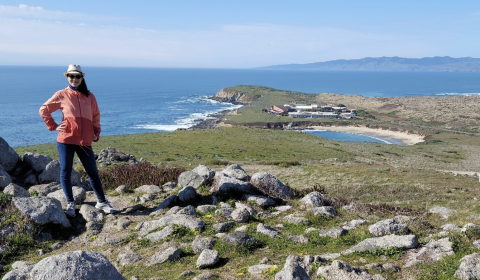 Stepping out onto the rocky shore of Bodega Bay, you would quickly notice that the intertidal zone is teeming with life. From mussels and barnacles to crabs and anemones, hundreds of species occupy these rocky areas - experts Jackie Sones and Dr. Eric Sanford estimate that there are about 250 different species that make their homes in this rocky intertidal zone in Bodega Bay!
Category:
Marine Ecology
---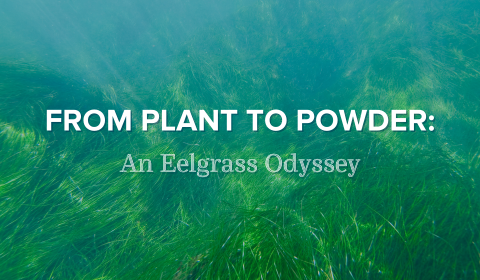 From Plant to Powder: An Eelgrass Odyssey This is a dried eelgrass sample. After weighing them, Audrey ground the dried third leaf samples into a thin powder to be used in a chemical reaction to determine their starch and sucrose concentrations.

"They are so green!" Dr. Katie DuBois exclaimed as I held the fluorescent green test tube in my hand.
Category:
Marine Ecology
---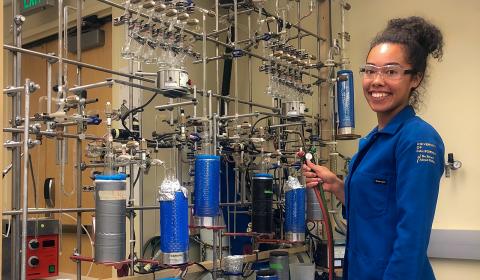 Exploring the Oceans

Corals are one of the most iconic images of the ocean, offering a spectacular scenery of vibrant, underwater castles for snorkelers and divers. But for marine biogeochemist ​Carina Fish​, these vacation spots aren't just aesthetically pleasing. Corals are biological time capsules, making them a perfect toolset for Fish to utilize as she uncovers stories about the Earth's past.

Her career as a marine biogeochemist started in junior year of high school, when she spent a semester abroad on an island focused on place-based education, which included learning how to dive and conduct basic research. Fish consequently gained an interest in oceanography, which encouraged her to pursue a degree in the earth sciences. 
Category:
Marine Ecology
---