Dive Courses at the Bodega Marine Laboratory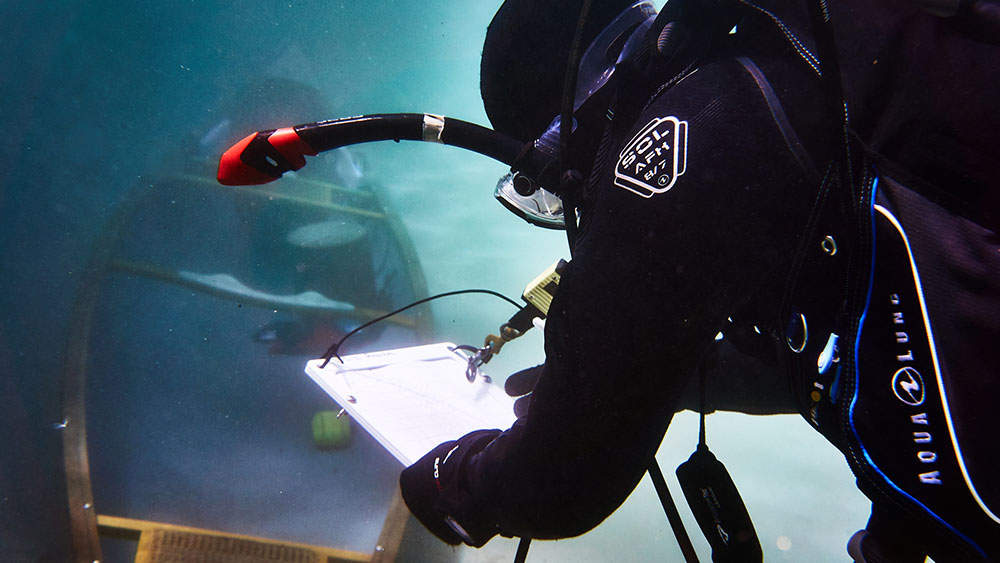 UC Davis offers scuba instruction at the Bodega Marine Laboratory facility in Bodega Bay, CA. A broad range of specialties including altitude, drysuit, rescue, enriched air, emergency care, boat operator/seamanship, and more are offered as workshops on an as needed basis. Diving leadership-level courses (Assistant Instructor, Divemaster, Instructor prep) are available for diving program staff.
Research Diving Techniques - Summer 2022
Other Resources
UCD is a recognized training facility for the National Association of Underwater Instructors (NAUI), American Safety & Health Institute (ASHI), and the Diver's Alert Network (DAN). UCD is an Organizational Member of the American Academy of Underwater Science (AAUS) and follows the Academy's standards for scientific diving and intercampus diver reciprocity.