A Snail's Tale: Timeline
1950s
Abalone diving became wildly popular and advances in technology made abalone more accessible.
1970s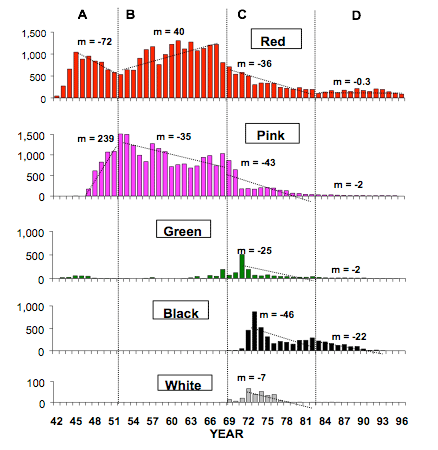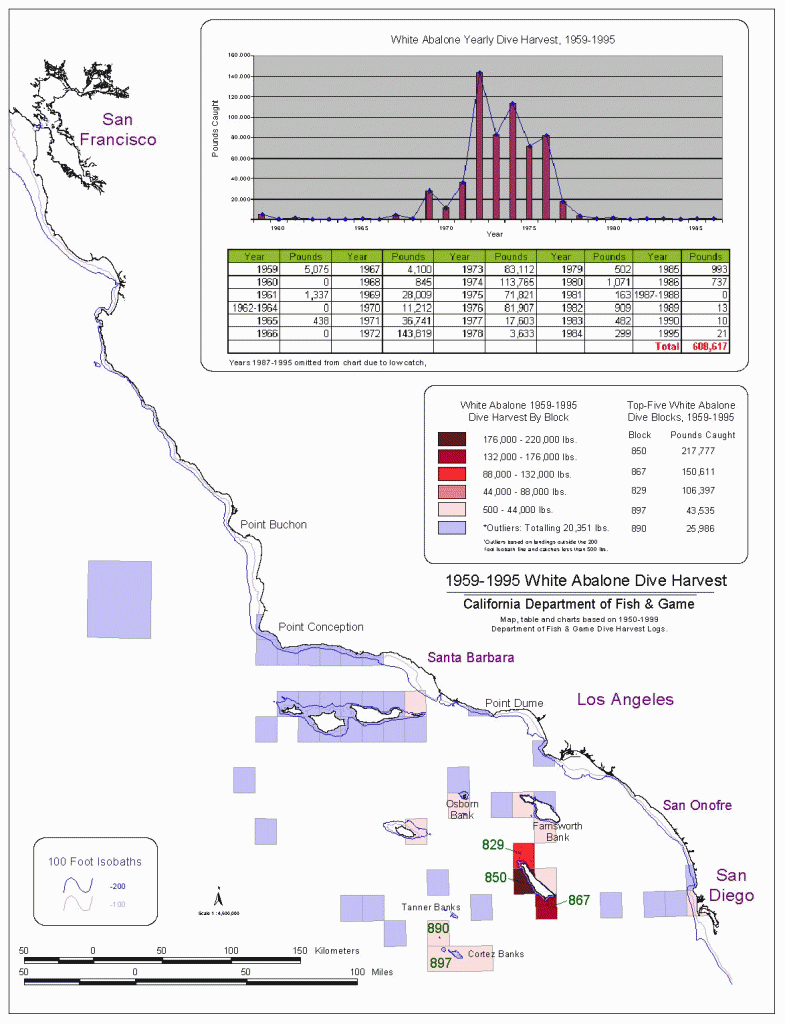 1980s
Withering Syndrome arrives and causes large population declines in various species of abalone. See White Abalone Health Reproductive failure: Abalone require that a male and female be within a few meters of each other, but the majority of wild white abalone are now too far from one another.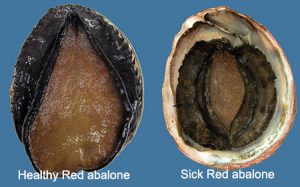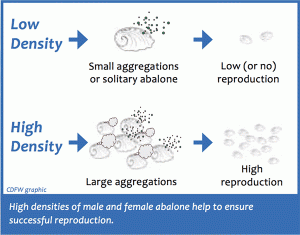 1993
White abalone fishery closed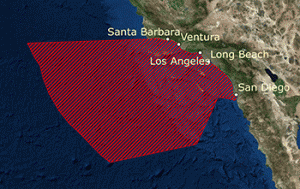 1997
The white abalone was proposed as a candidate for listing under the Endangered Species Act.
2000
White abalone restoration plans begin, wild adults collected for captive breeding
2001
Many agencies of the WARC teamed up to collect wild white abalone to be used for captive breeding. Success in captive breeding at Channel Islands Marine Resource Institute created more than 100,000 juvenile white abalone.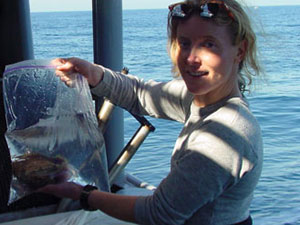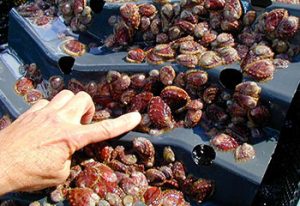 White abalone became the first marine invertebrate species to be listed as endangered under the Endangered Species Act.
2002
95% captive white abalone died from disease.
2004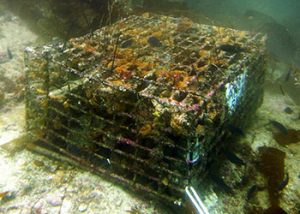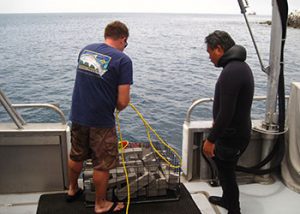 California Department of Fish and Wildlife (CDFW) deployed their first artificial reefs, known as "Baby Abalone Recruitment Traps". These BARTs act as settlement platforms for larval abalone, so when we take them apart to survey each year we can find juvenile abalone and identify periods of successful abalone reproduction.
2005
CDFW released the Abalone Recovery and Management Plan
2008
NMFS published the White Abalone Recovery Plan, which listed captive propagation and wild population enhancement as a key step in the recovery strategy
2011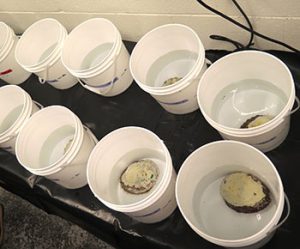 Captive breeding moved to UCD-BML where the program was able to benefit from shellfish health expert Dr. Jim Moore, reproduction and development specialist Dr. Gary Cherr, and ecology expert Dr. Laura Rogers-Bennett. Captive broodstock were kept at 5 separate facilities to take advantage of the diversity of expertise and public outreach opportunities, including the Aquarium of the Pacific, Cabrillo Marine Aquarium, Santa Barbara Museum of Natural History Sea Center, University of California Santa Barbara, University of California Davis Bodega Marine Laboratory
2012
First captive reproductive success in nearly a decade occurred during a spawning at UCSB!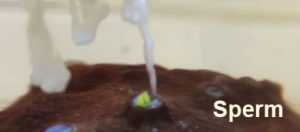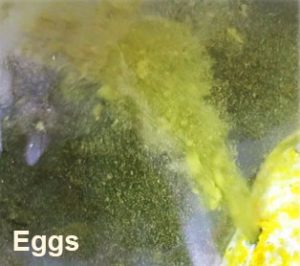 2013 to Current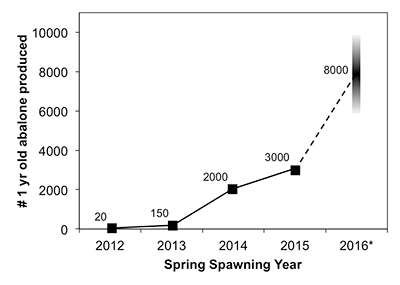 Future
The White Abalone Restoration Consortium is continuing to support the effort to re-establish a sustainable population of white abalone.