Remembering Susan Williams
At the Bodega Marine Laboratory and CMSI, we couldn't be more honored and humbled to have Dr. Susan Williams a part of our community for so long. On the 26th of October, over 180 people from around the world gathered to celebrate the life of Dr. Williams.  
"I wanted to be an oceanographer since second grade, without understanding what that meant other than being fascinated by "things" that washed up on the beach during seaside family vacations." - Dr. Susan Williams in her CMSI Spotlight.
"Scientific discoveries help people understand our world and galaxies beyond, predict the future, fuel economic growth and reconnect all of us back to our childlike wonder." - Dr. Williams for The Conservation on science advocacy.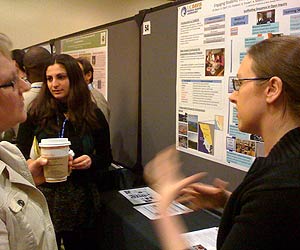 As program director of CAMEOS, Coastal, Atmospheric, and Marine Environmental Observation Studies, from 2010 to 2016, Williams helped build on national ocean and science literacy initiatives and broadens participation of underrepresented graduate and K-12 students in inquiry-based STEM education.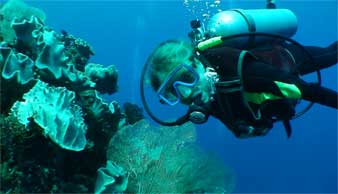 Dr. Susan Williams helped protect countless coral in Indonesia. Learn about the development of a new "spider" conservation technique. 
Another study revealed that a quarter of fish sold in markets contain man-made debris.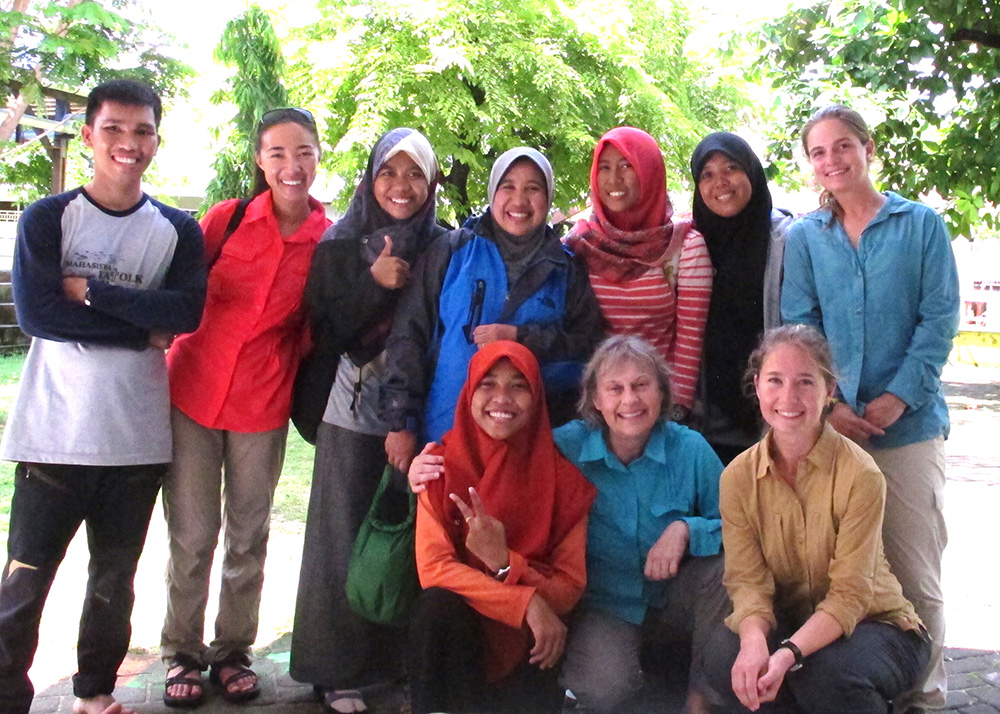 Above, Katie Dubois and Dr. Susan Williams in Indonesia from Dubois's blog post, Encountering the Marine Debris Crisis in Indonesia.
Dr. Williams' team also illustrated that restoration efforts could be improved by using diverse array of seagrass transplants rather than a single founder species.
Williams shared her research in the short documentary, The Time is Now, the Future is Here.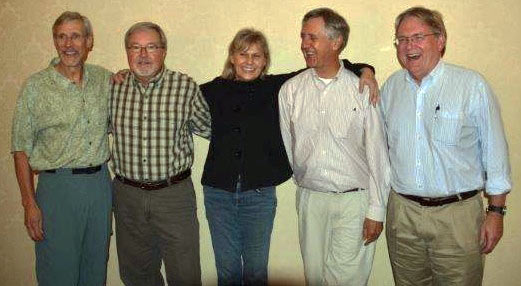 Dr. Williams served as President-Elect, President, and Past-President of the Coastal & Estuarine Research Federation.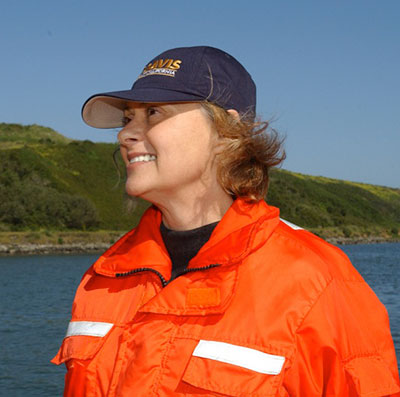 "She is a great listener and peacemaker. She has integrity and compassion. But she's very forthright and candid. She's a leader. People respect her." - Rick Grosberg when Williams became BML director in 2000.
"Dr. Williams was recognized as one of the most renowned marine ecologists in the US and globally, and she was a cherished mentor who encouraged women to pursue careers in marine science." - The Press Democrat on Williams life.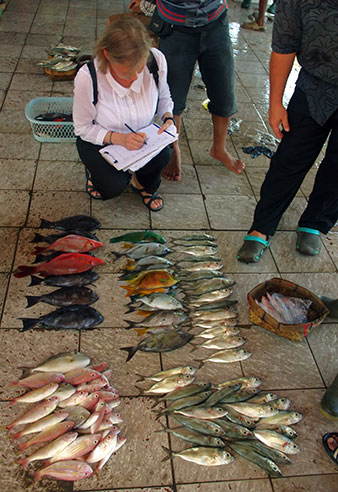 "Her legacy is absolutely one of an incredibly hard-working, rigorous scientist who worked at the interface of some of the most interesting science, but also science that mattered to people and impacted people. She cared very deeply about making sure that people had access to that science, that any person — senators, members of the media, students — had access to it." - Tessa Hill via The Aggie
"Her scientific excellence, outstanding teaching and caring mentoring will be missed." - Mark Winey for The Scientist.
A fund has been established in honor of Dr. Susan Lynn Williams. Find more here.
Primary Category
Tags